I remember a Thanksgiving dinner I went to a few years ago, where I met a woman just a few years older than me. She was wearing a fitted body con dress. She looked beautiful and was clearly blessed with the metabolism of the superhero The Flash, but all I could think about was how if it had been me wearing that dress, my stomach would have been busting out by the end of dinner for all the world to see. And you see, I love mashed potatoes.
Like really love them. Like half my plate is usually just a giant pile of potatoes.
So how does one dress for Thanksgiving in such a way that you look nice, but can get down to business and eat with wild abandon without fear of smothering your food-baby?
This year, I finally figured out a comfortable outfit that kept me feeling stylish. This pinstriped wrap skirt is perfect for disguising full bellies because of the giant, distractingly trendy belt buckle.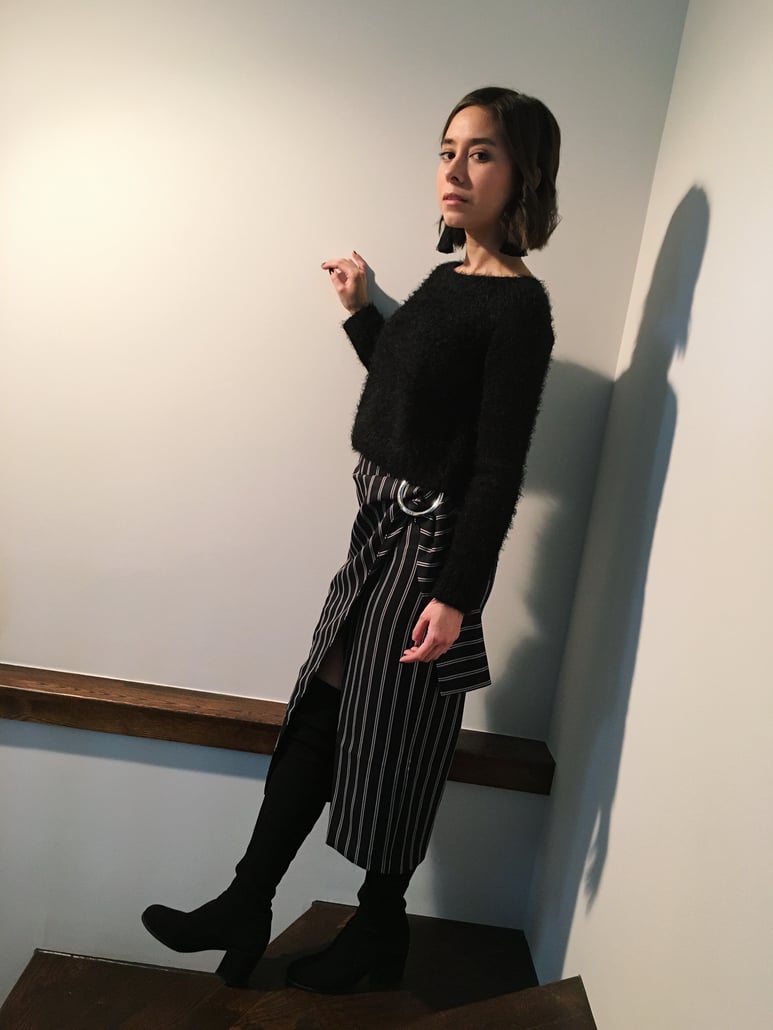 Mid-length skirts can be really hard to wear especially if you're a short girl like I am, but keeping your entire outfit in the same color family can make them a lot easier to pull off. Because the skirt is so dramatic and has a lot of fabric right at the waist, I chose a fuzzy cropped sweater to reduce awkward fabric bunching. Thigh high boots kept the outfit looking streamlined and prevented my skirt from reducing my calves to stumps where the skirt hem cut them off (black opaque tights would have the same effect).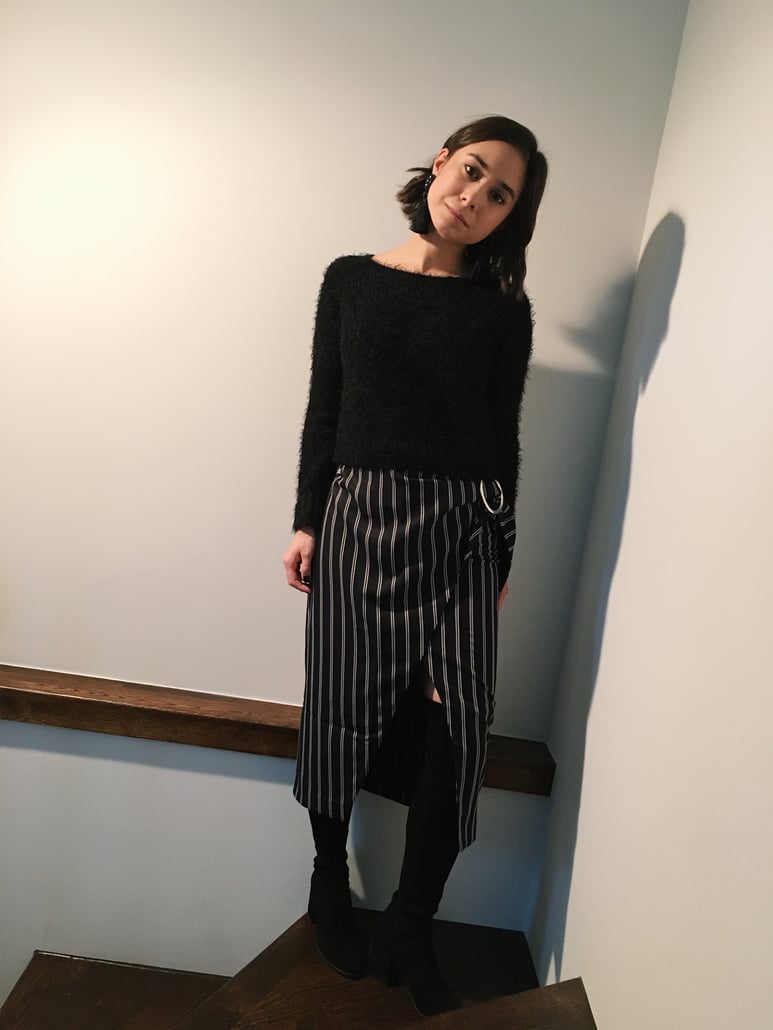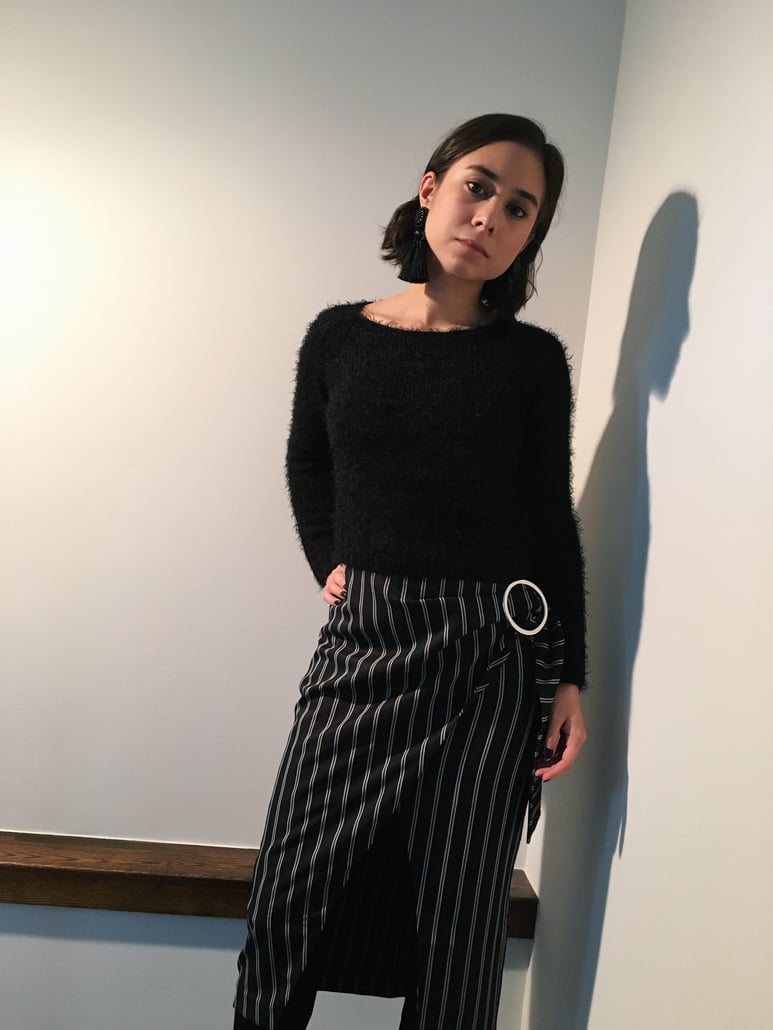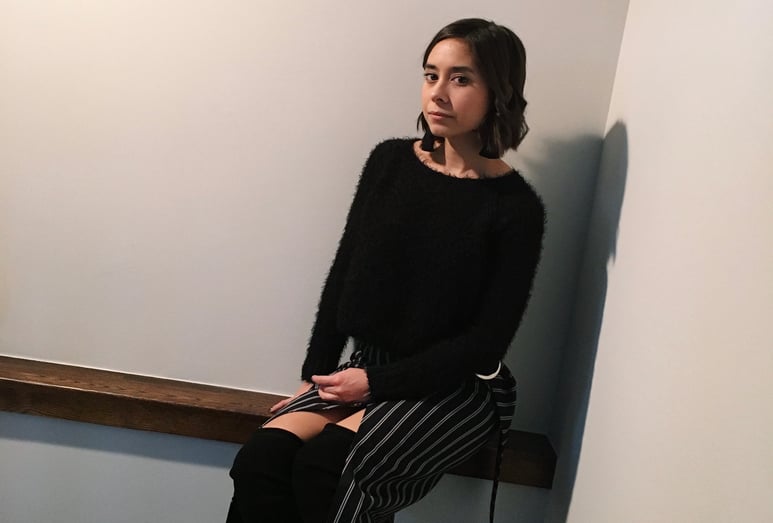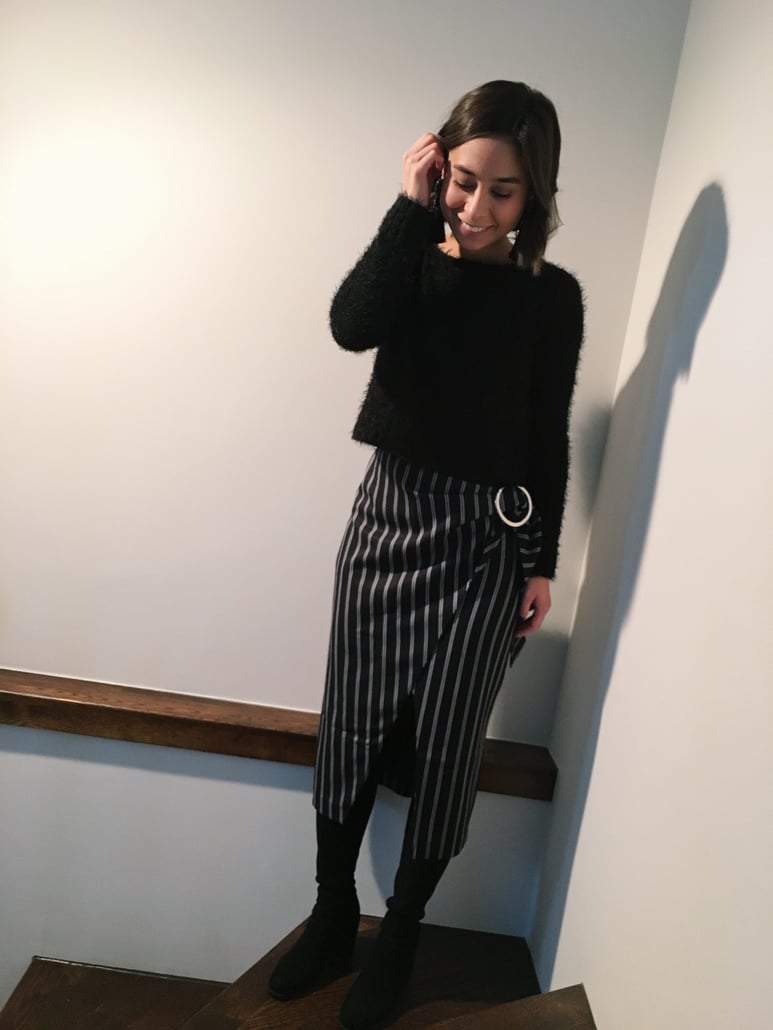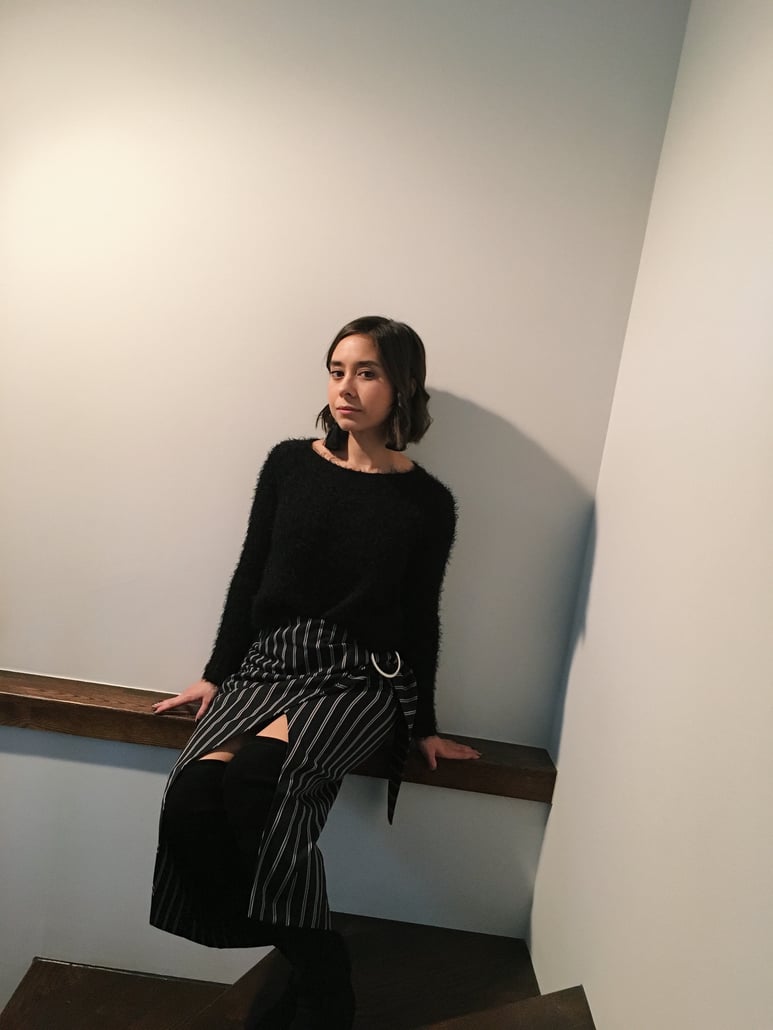 And because Thanksgiving marks the beginning of the holiday season, I wore my most festive tassled earrings.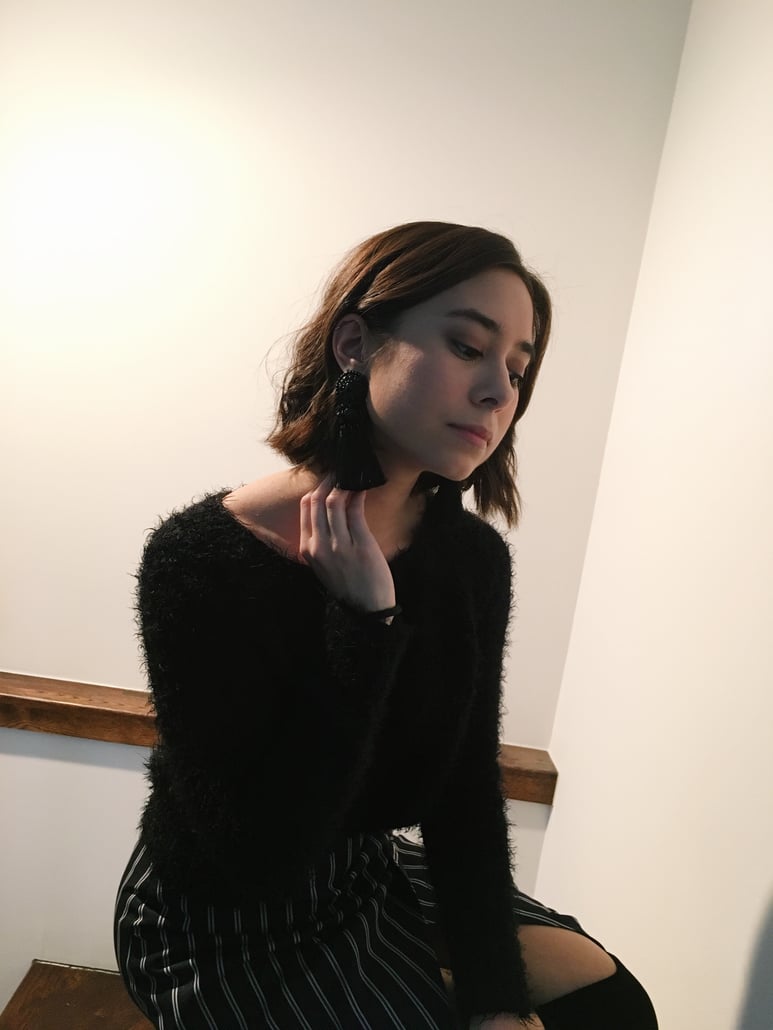 Skirt: Asos
Boots: Stuart Weitzman
Sweater and Earrings: Topshop
Get my look: