There's pretty much nothing better than going to a wedding for two of your friends who are marrying each other. This past weekend, I was in the Portland, Maine area for such an occassion, and it was like a mini college reunion.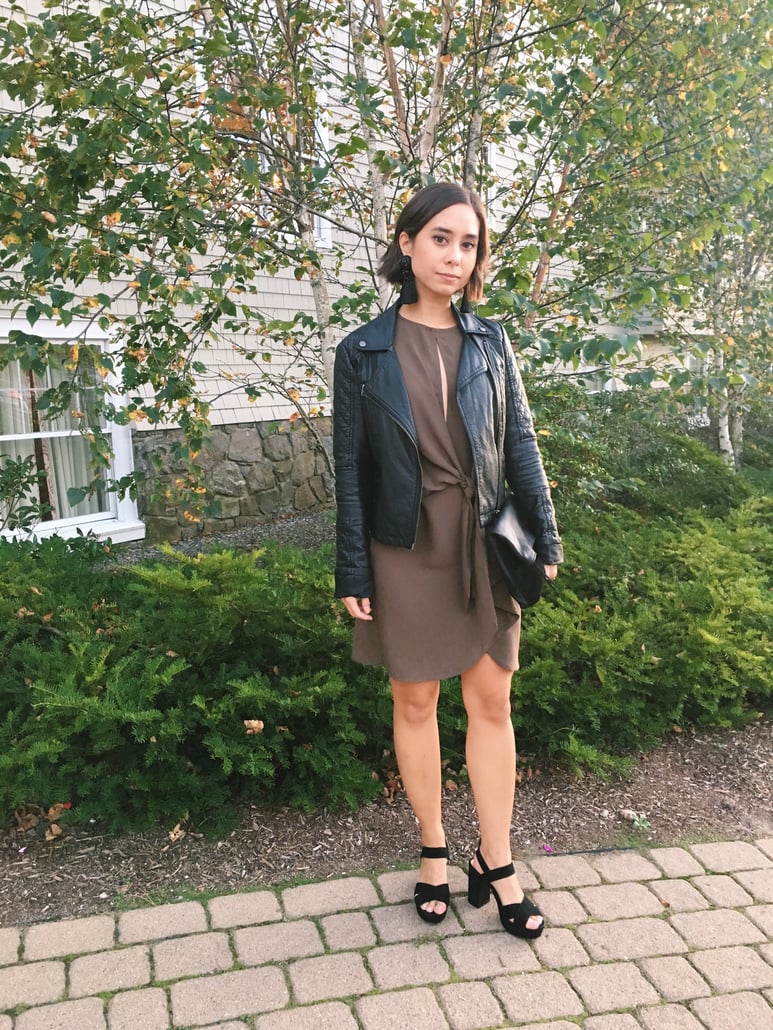 The wedding and most of the festivities were held at the gorgeous Inn By The Sea outside of the city in Cape Elizabeth. The resort sprawled across a luscious green lawn, each of the rooms equipped with a shower large enough for a family of ten and a cozy fireplace (perfect for chilly fall evenings). The room my boyfriend and I shared looked out over the lawn and beyond to the ocean.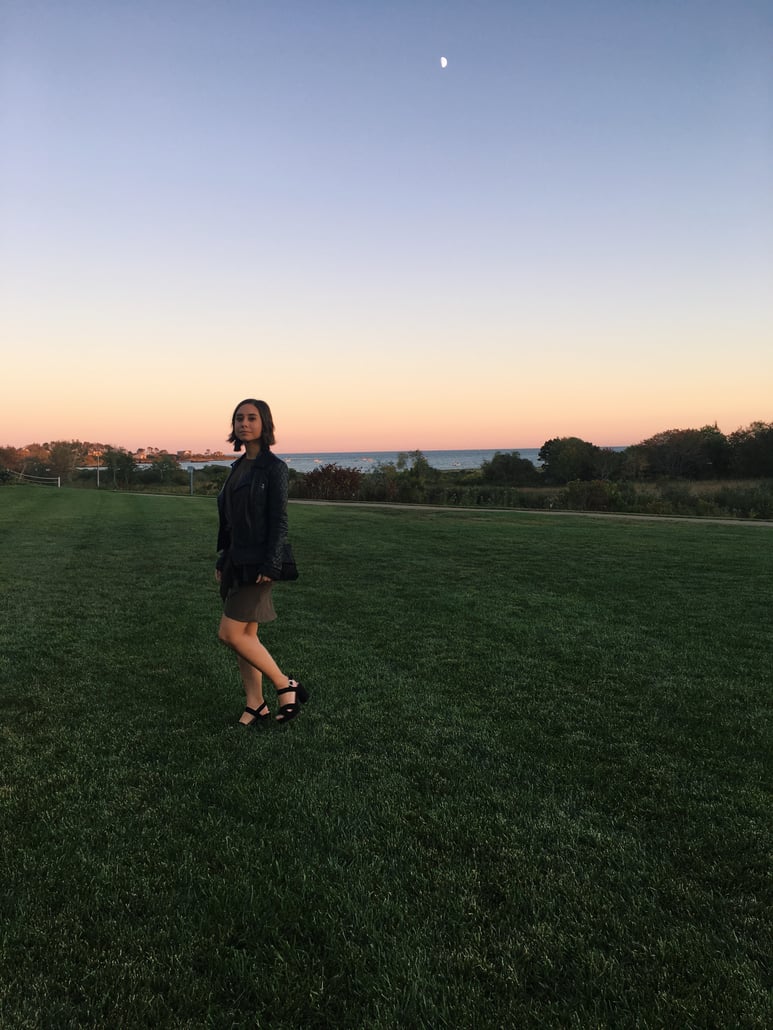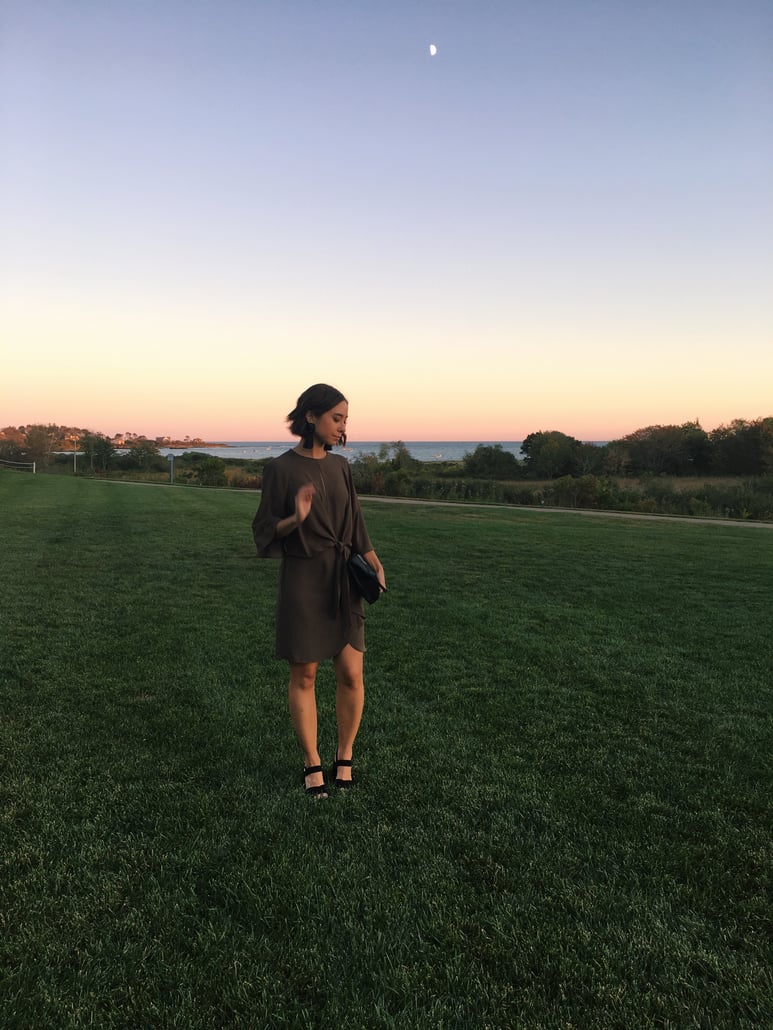 The rehearsal dinner was in downtown Portland, at DiMillo's, a charming floating restaurant that used to be a boat. Early fall in Portland can get rather chilly at night, especially on the water, so I knew whatever I wore would have to include a warm jacket.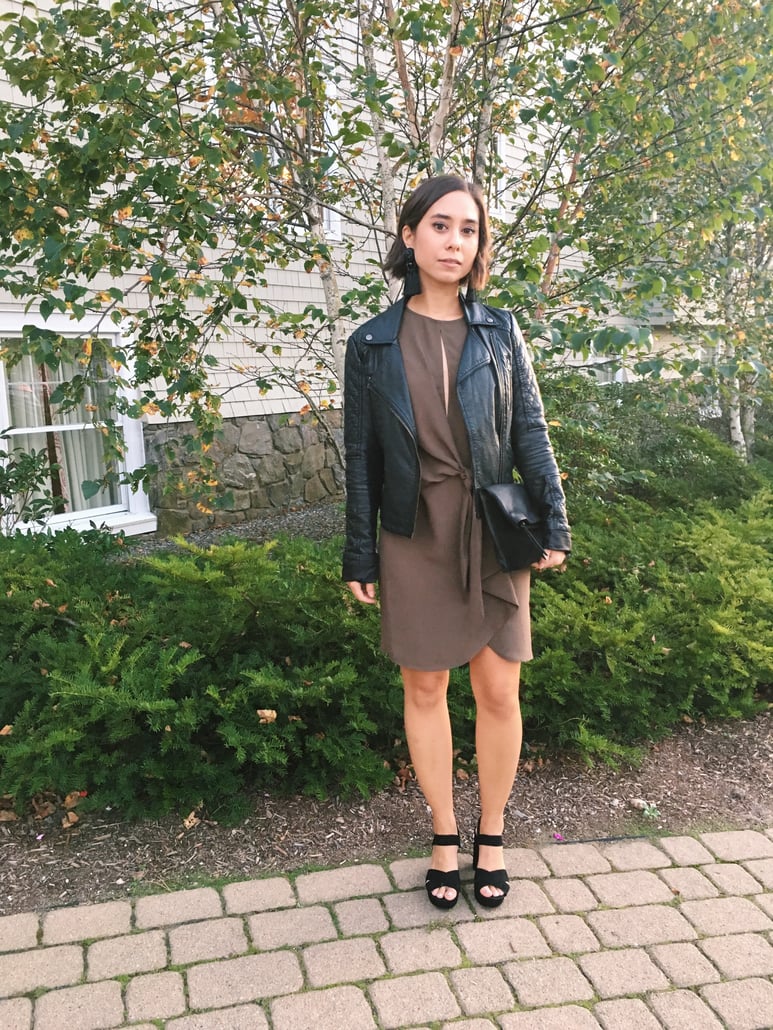 What's better than a classic leather moto jacket? I've had this faux leather one for years -- it's literally peeling in places from wearing it so much. Says a lot about how I treat my clothes, too. Most clothes I own I wear once or twice and forget, but for those items I LOVE, I wear them to pieces. And then probably wear them a little bit longer than I should until I reluctantly buy a replacement.
The jacket is thin but warm and paired perfectly with this new olive green crepe dress I got from Topshop. I decided to stick with the black theme, and kept all my accessories matching.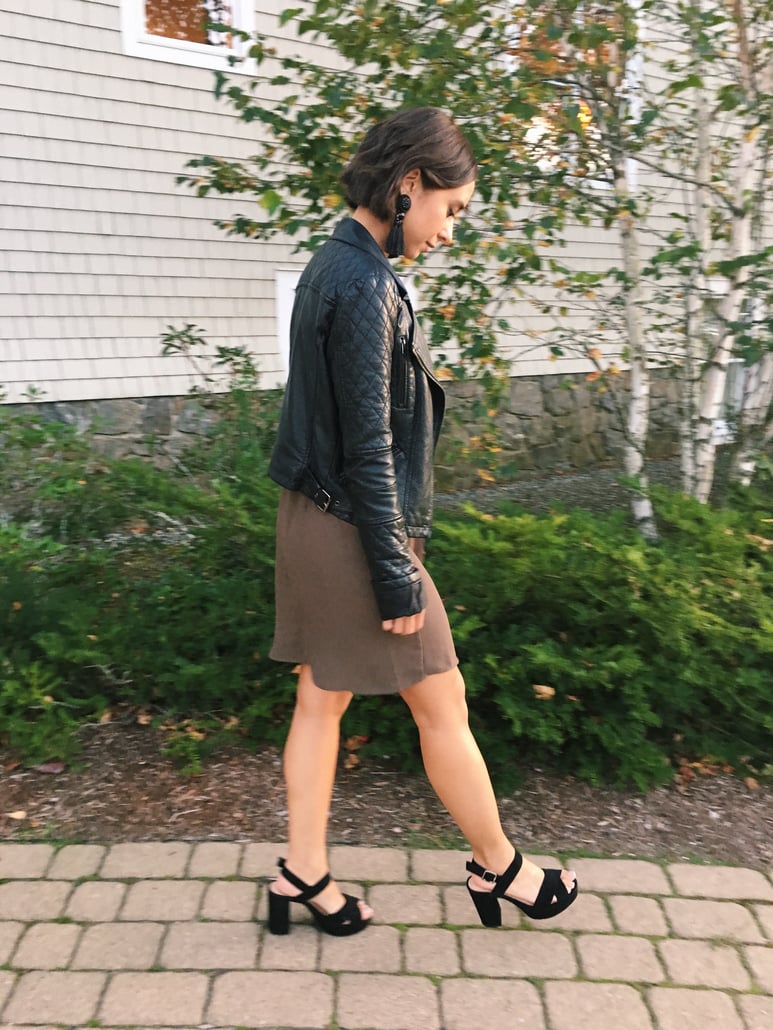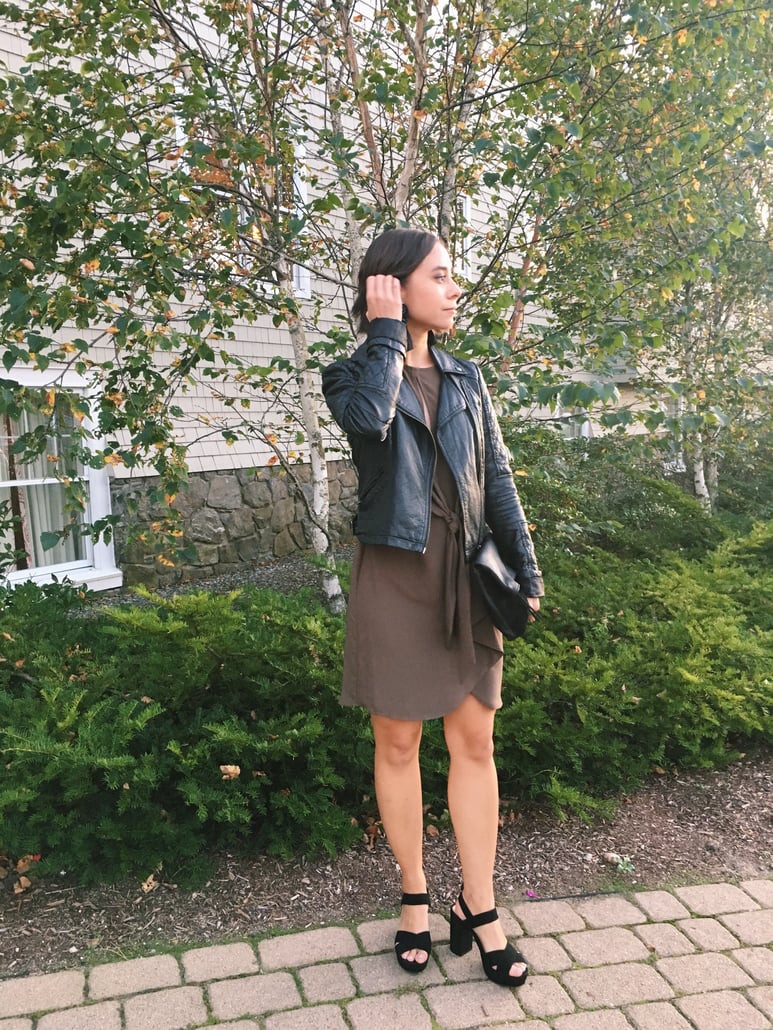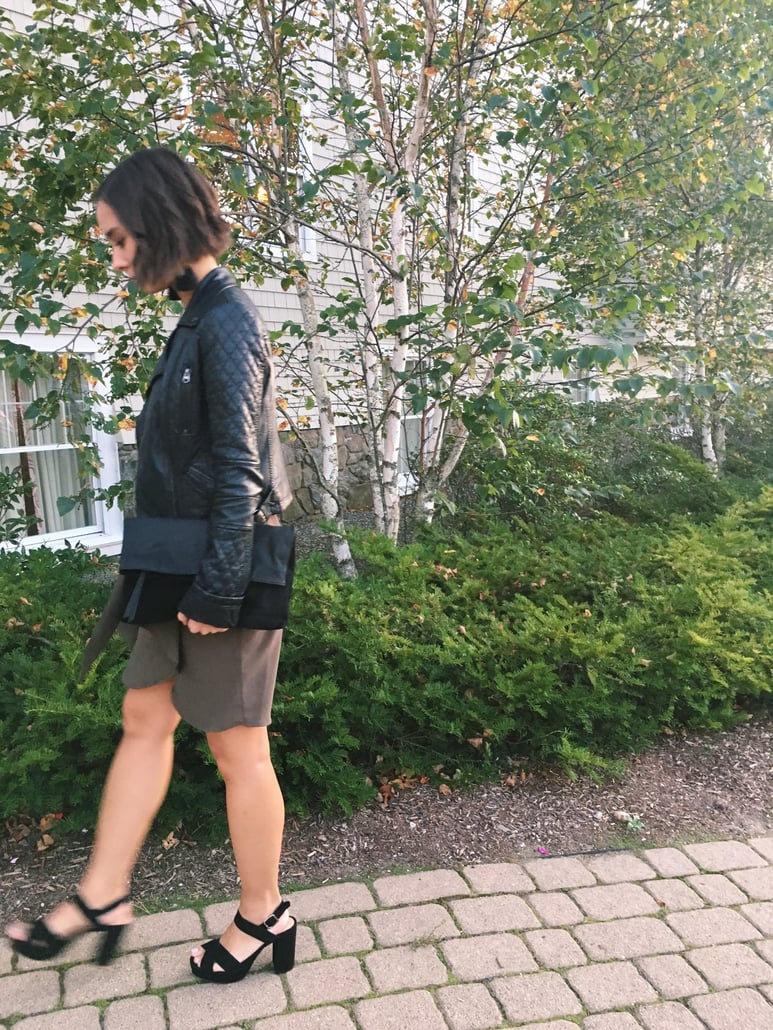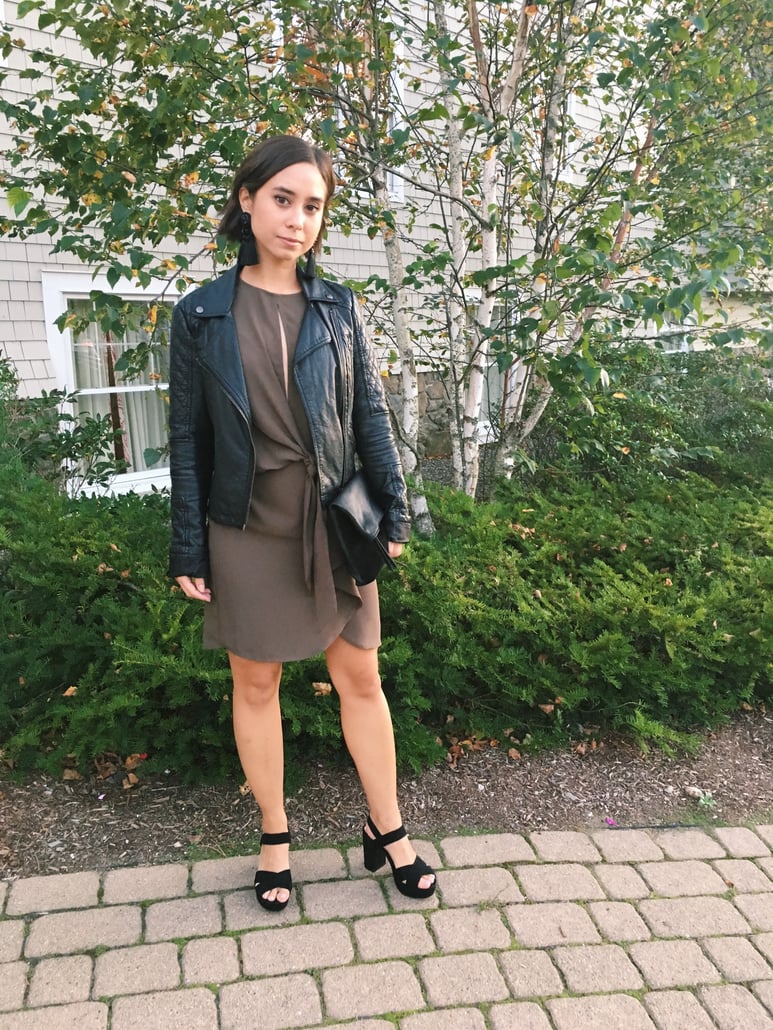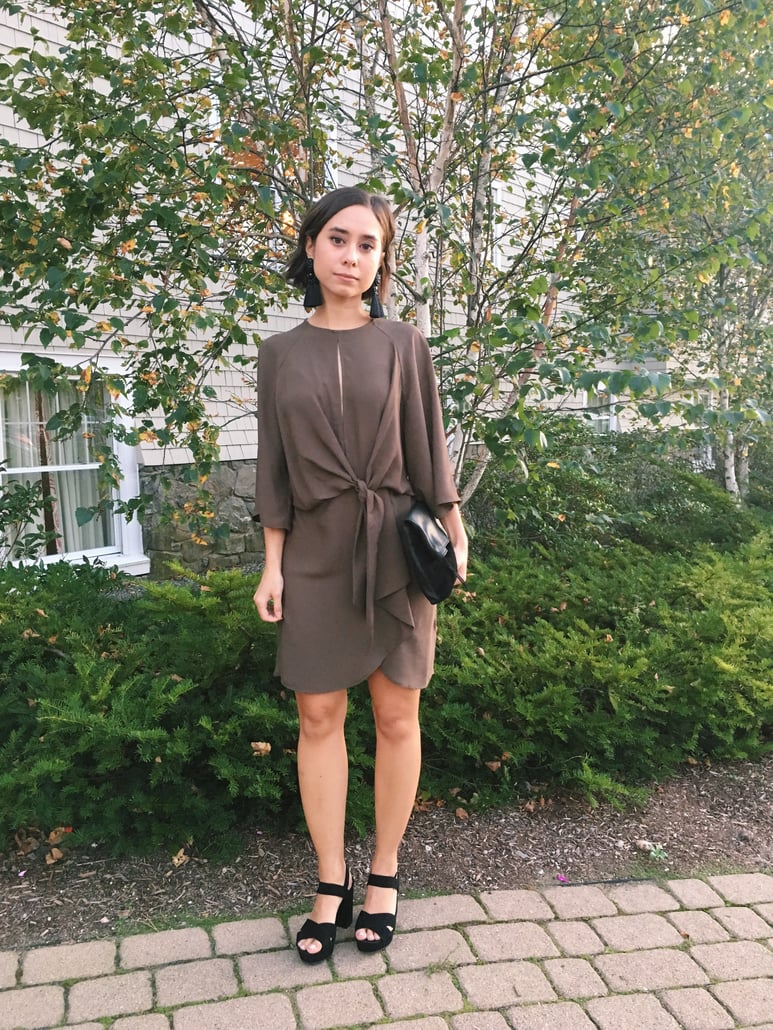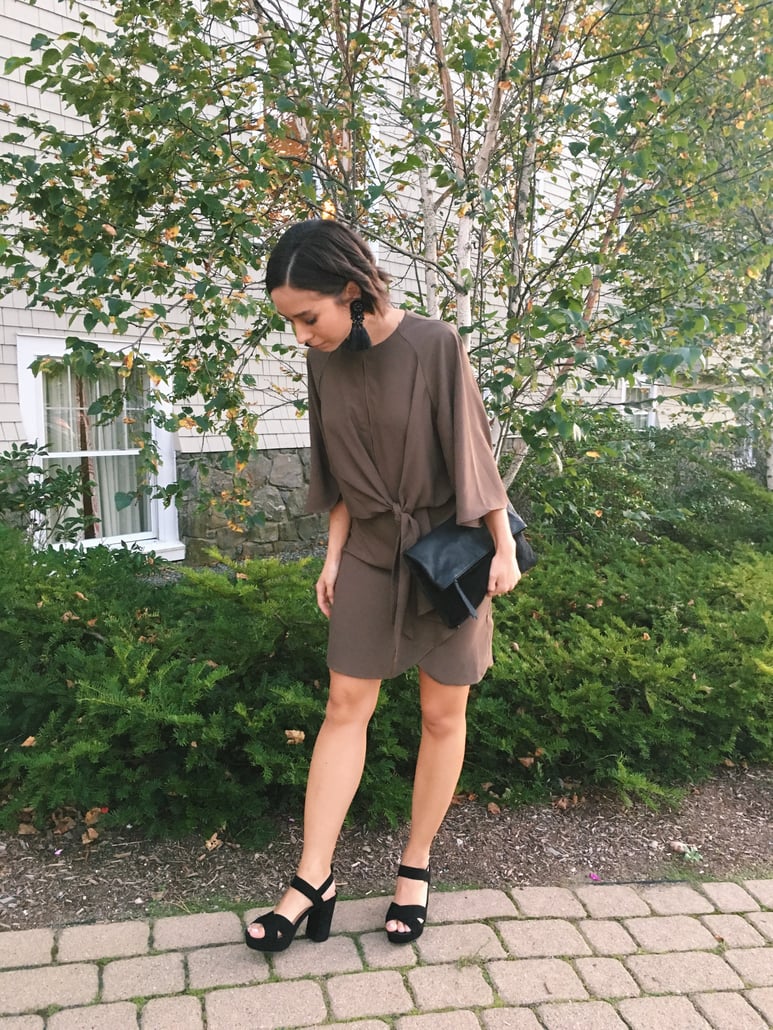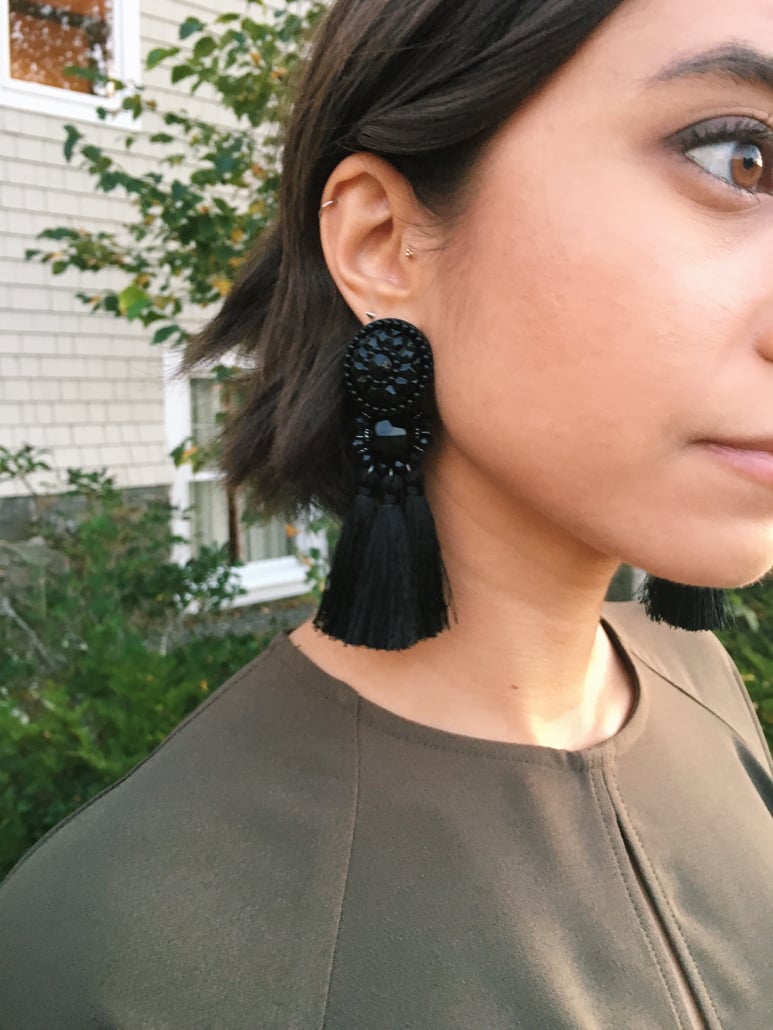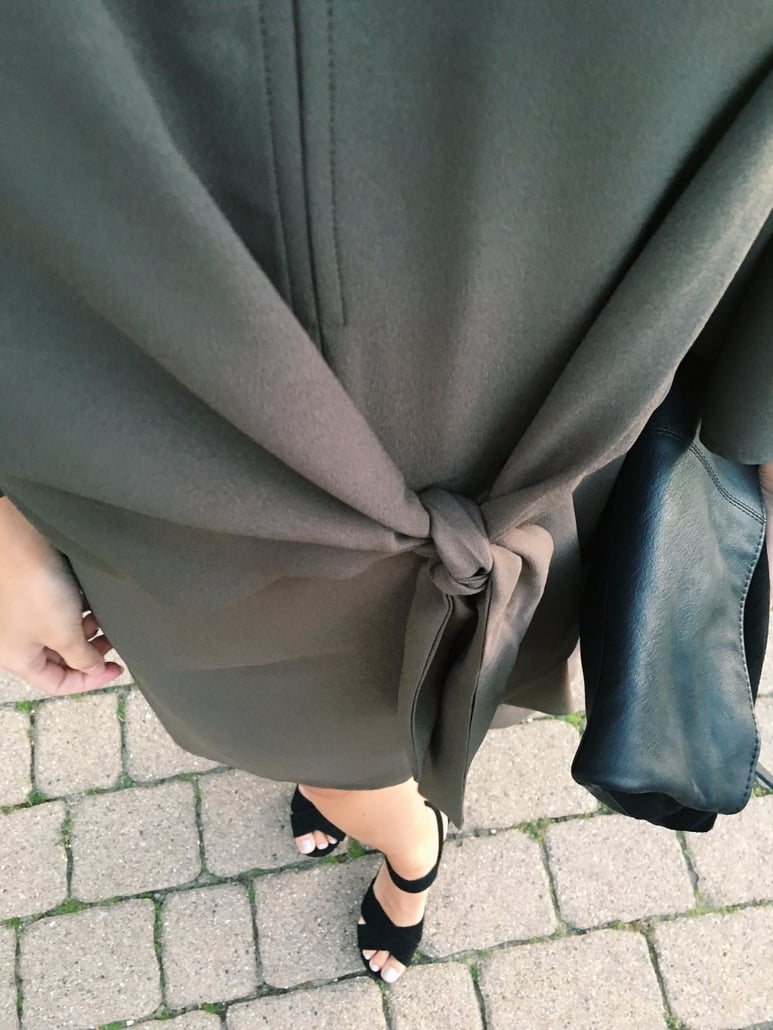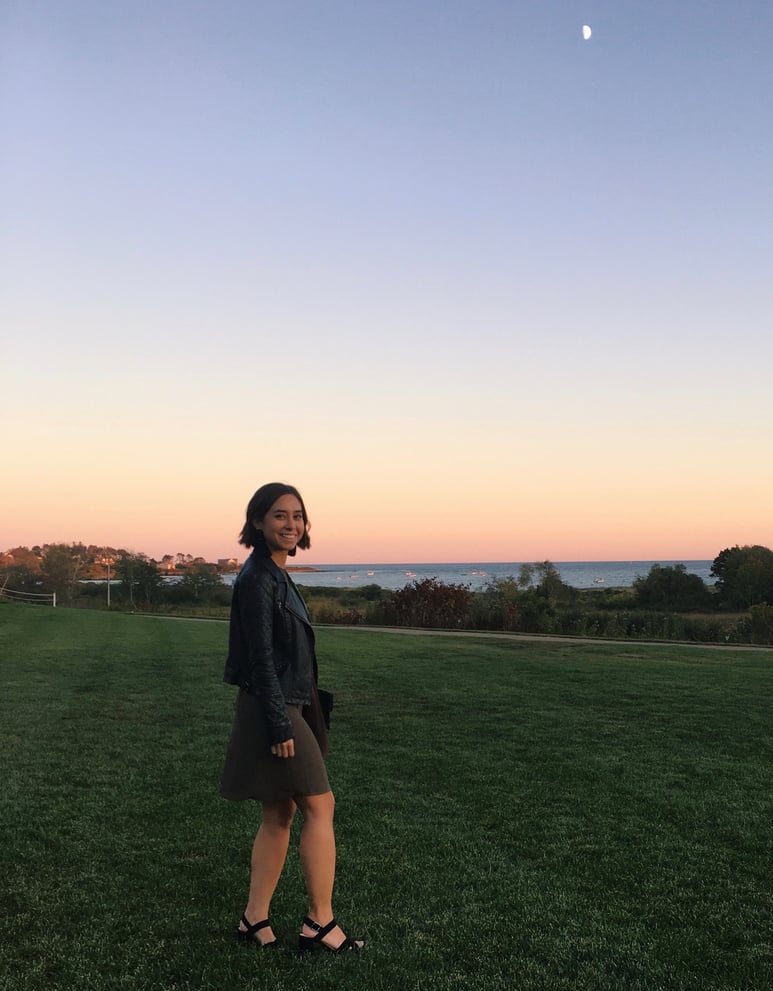 Dress, Jacket, Earrings: Topshop
Clutch: Asos
Platform shoes: Target
Shop my dress and other autumn rehearsal dinner dresses from Topshop