Subzero temps are a real style-killer. Being from Chicago where winters get so bad we change the name of the city to Chiberia for a few months, there comes a point where even I give up on trying. From about January 2 to March 15 it's like the fashun part of my soul dies and doesn't get reborn until the first sight of spring florals.
Not this year. I found this awesome cropped red puffer on sale last week and have decided that this jacket is the answer to my fashion prayers. If the Michellan man had a baby with an Aspen ski bunny, this puffer would be it.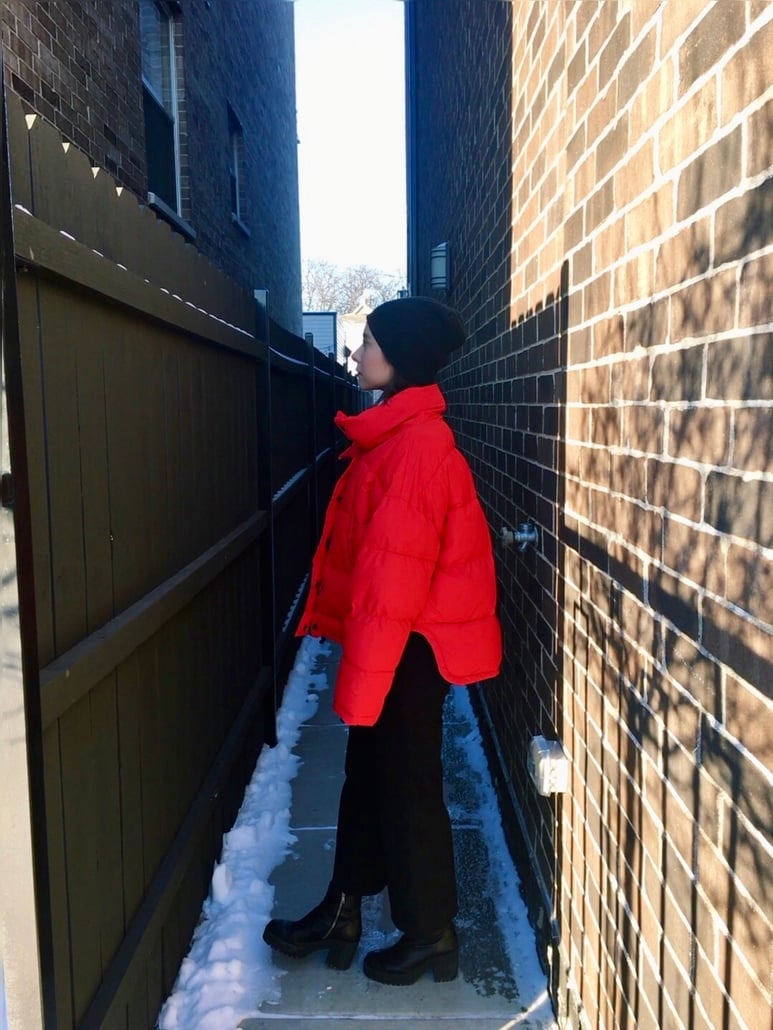 The sloped shape of the back makes the coat juuuust cool enough that it looks ugly-on-purpose. Red is almost like a neutral for my wardrobe so it goes with just about anything. Yesterday I paired it with a jumpsuit and striped sweater (going for an apres ski in the French Alps vibe) but this jacket looks just as good with blue jeans and sneakers.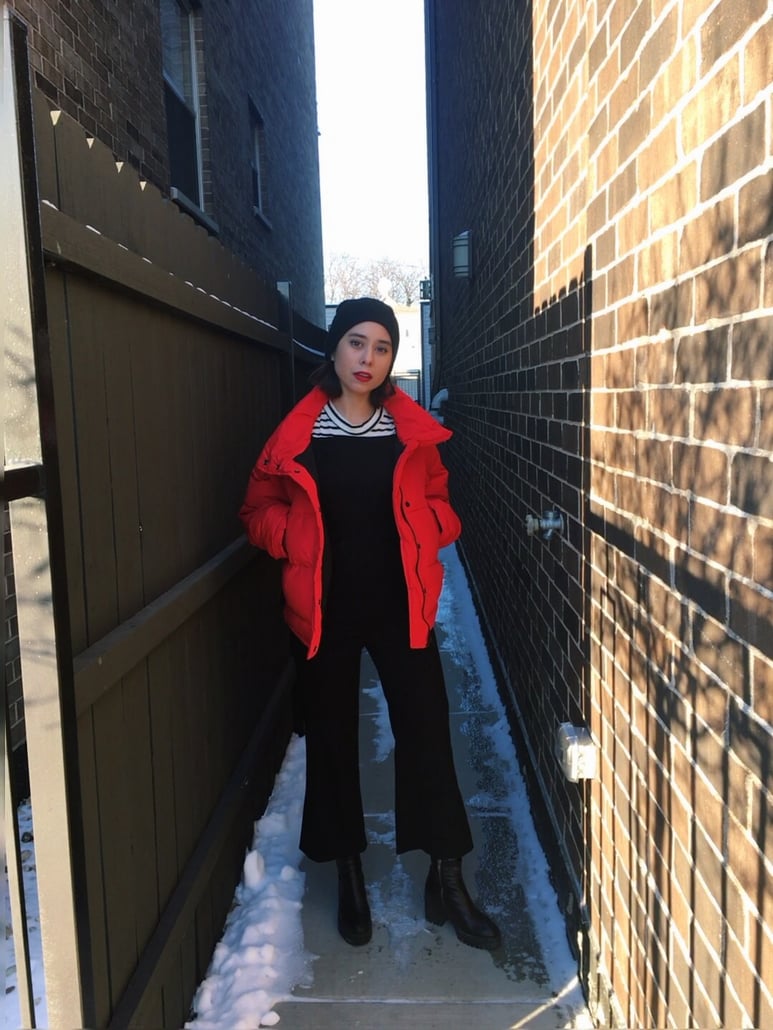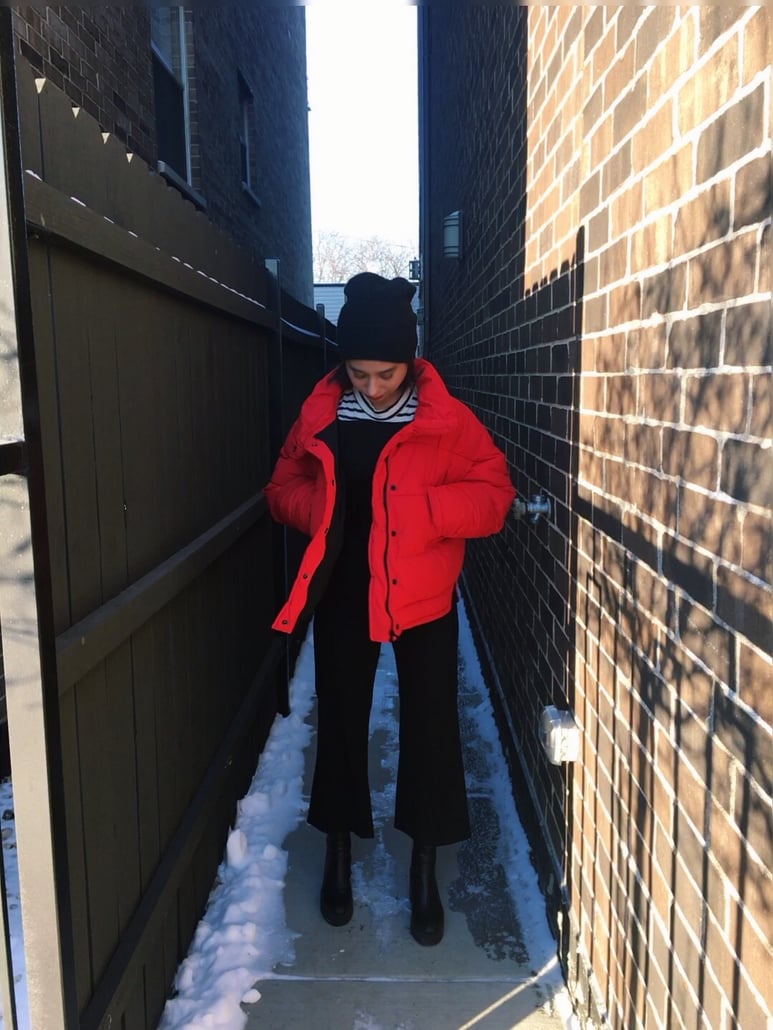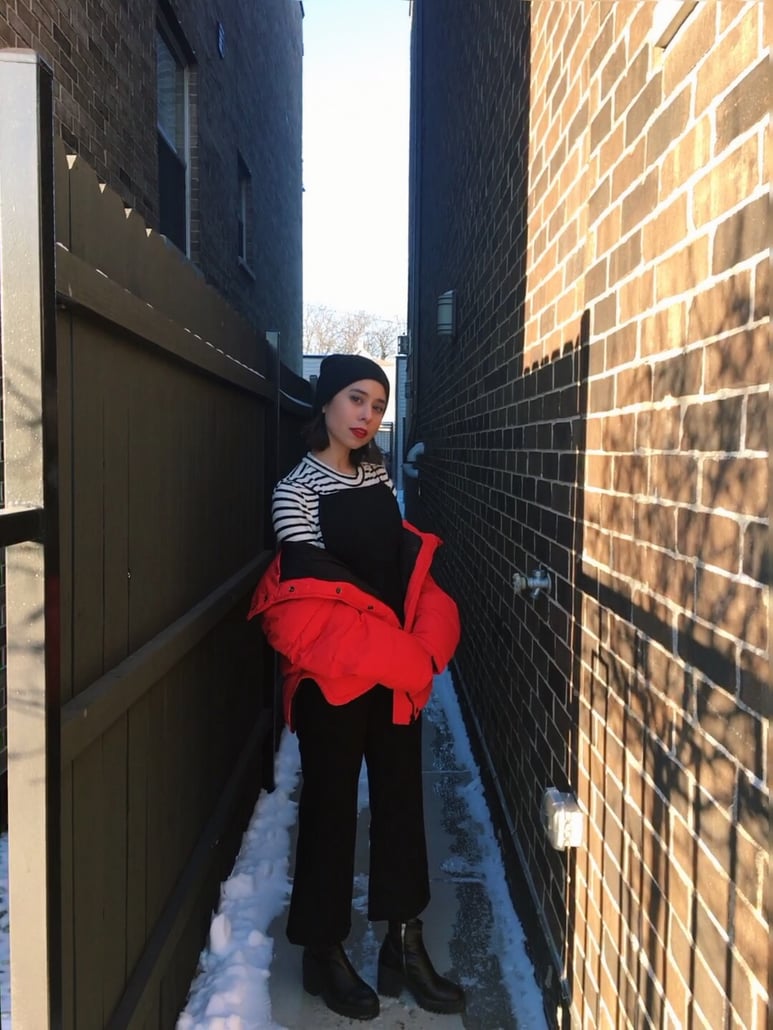 For more inspiration on how to beat winter blues and incorporate a statement-making puffer jacket into your winter, check out my previous post on ways to wear a puffer coat.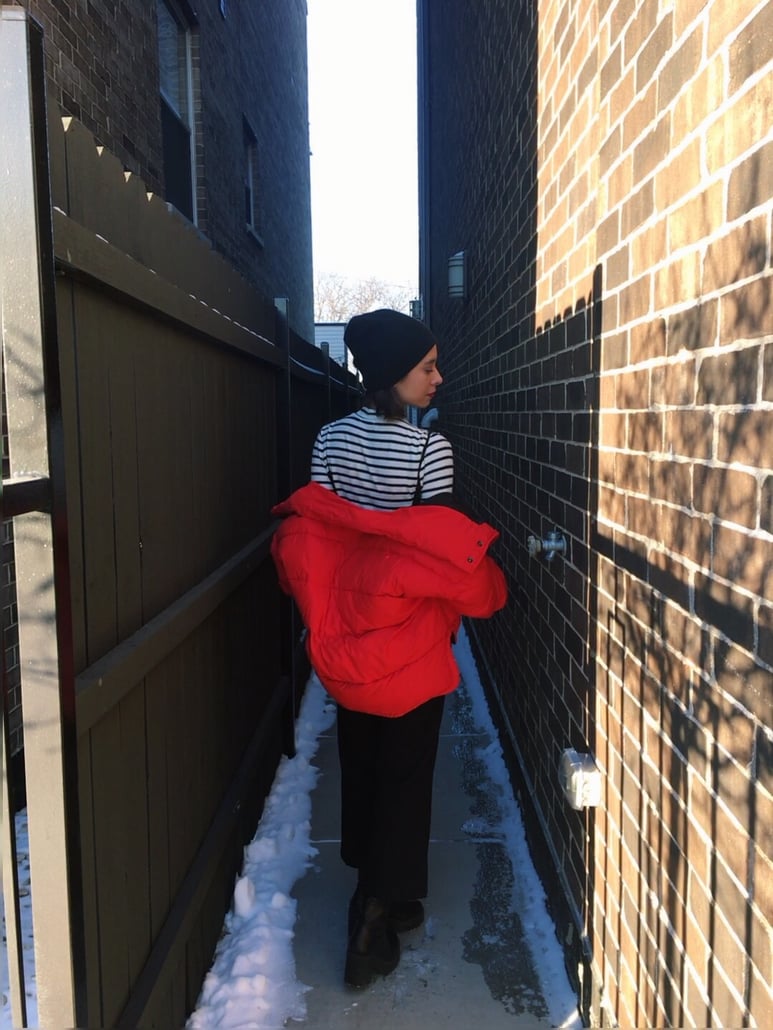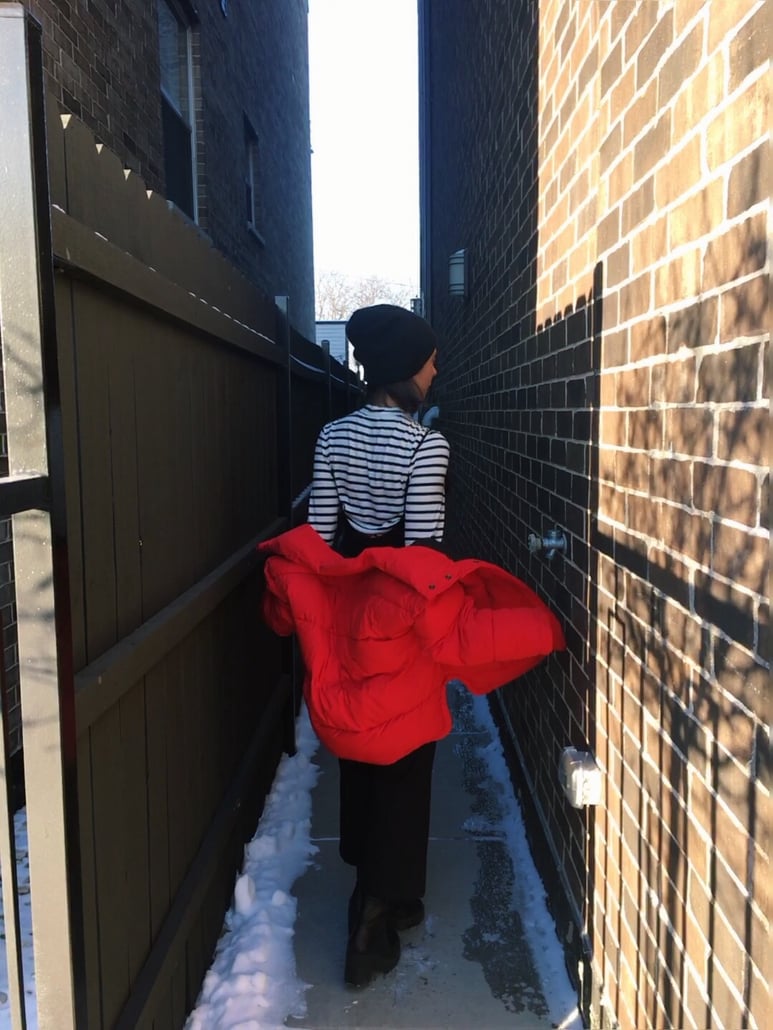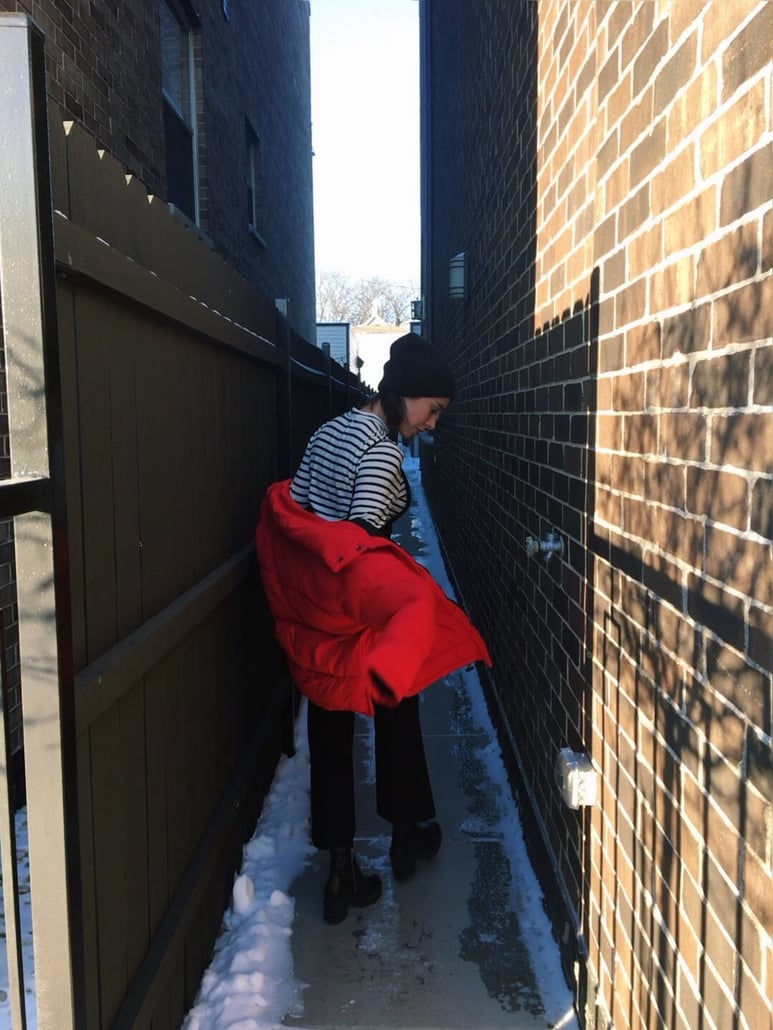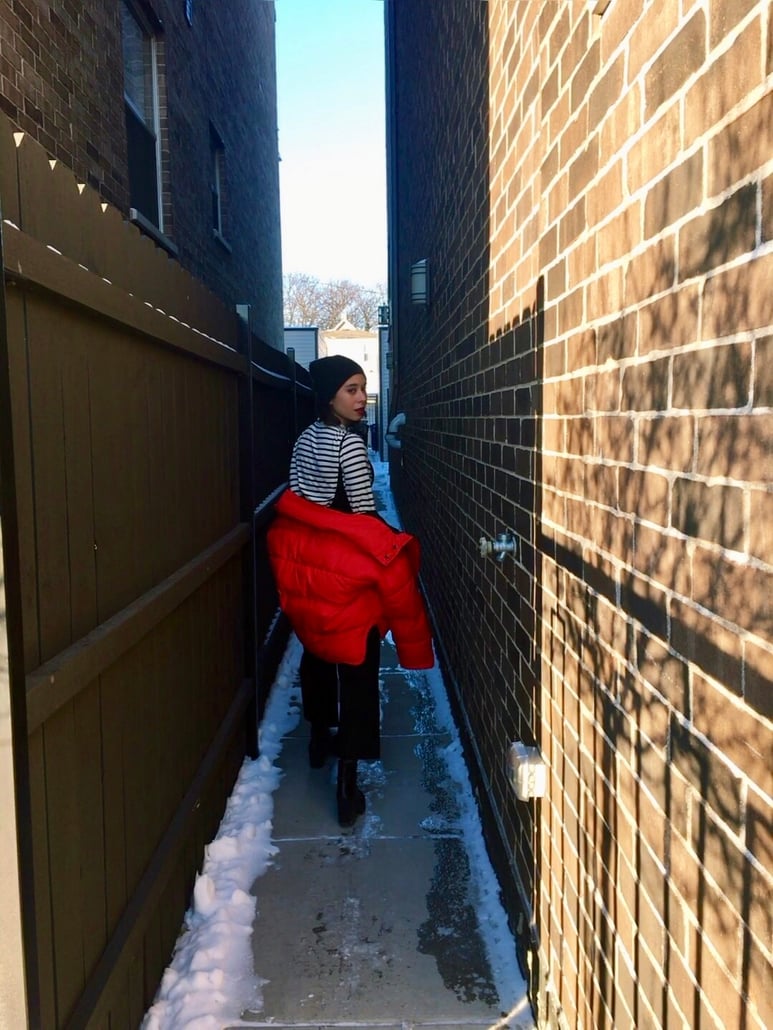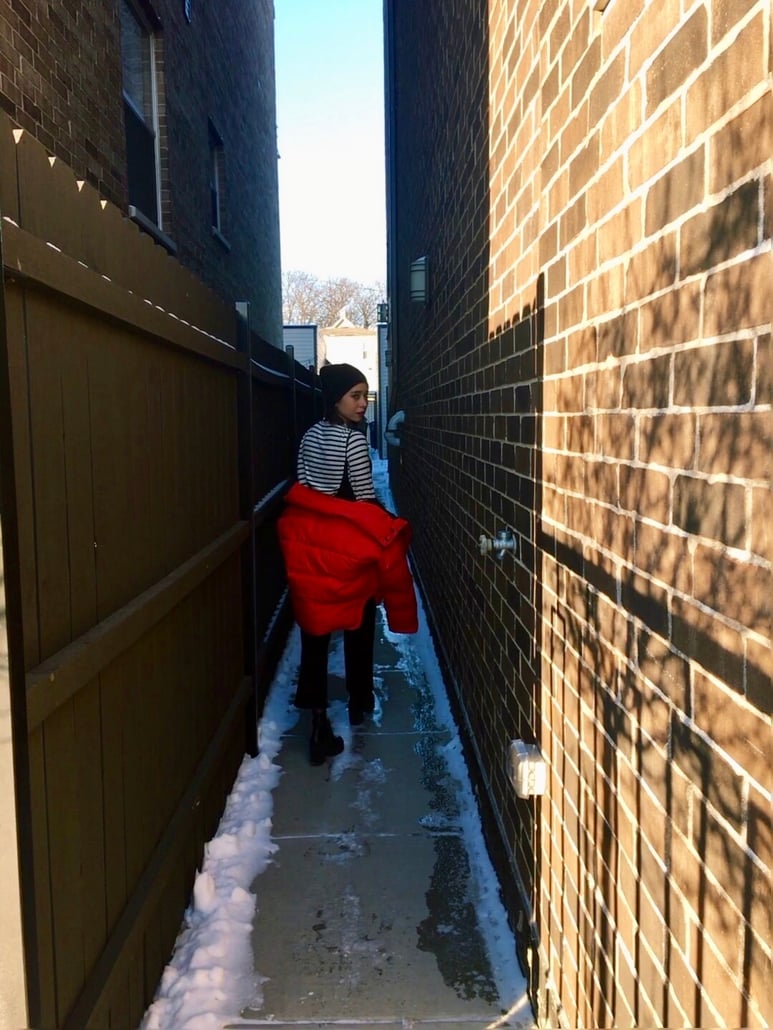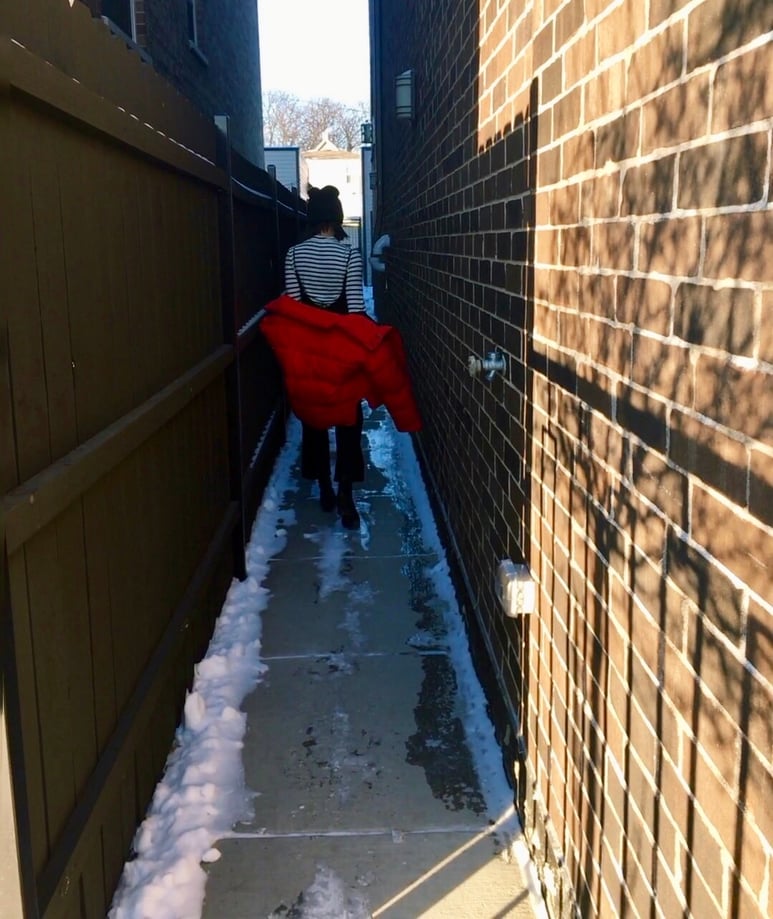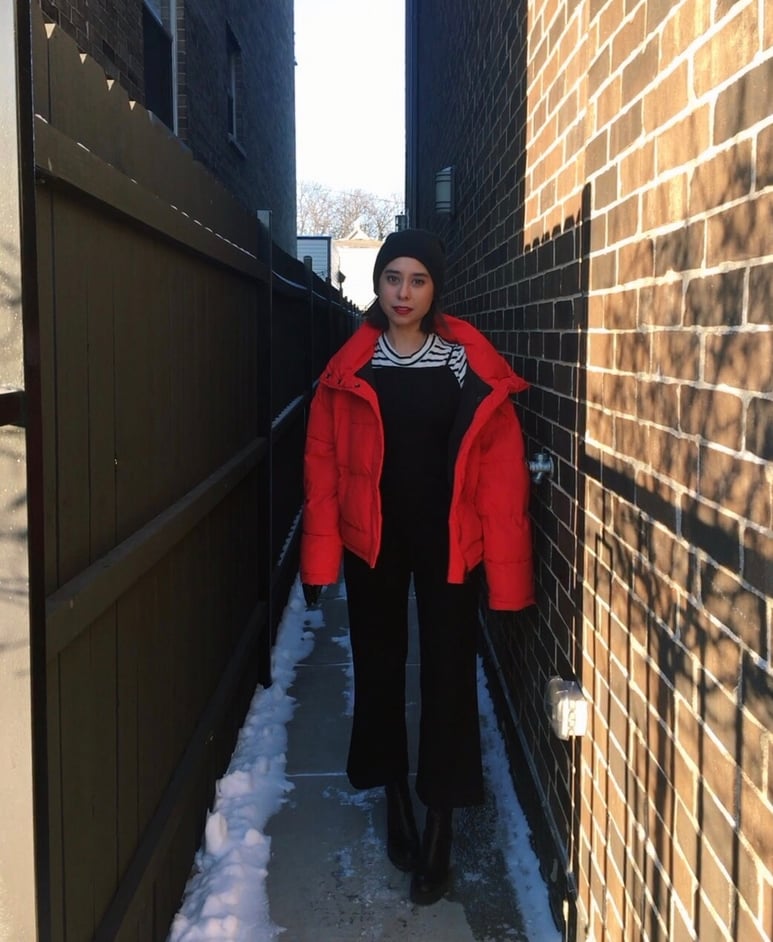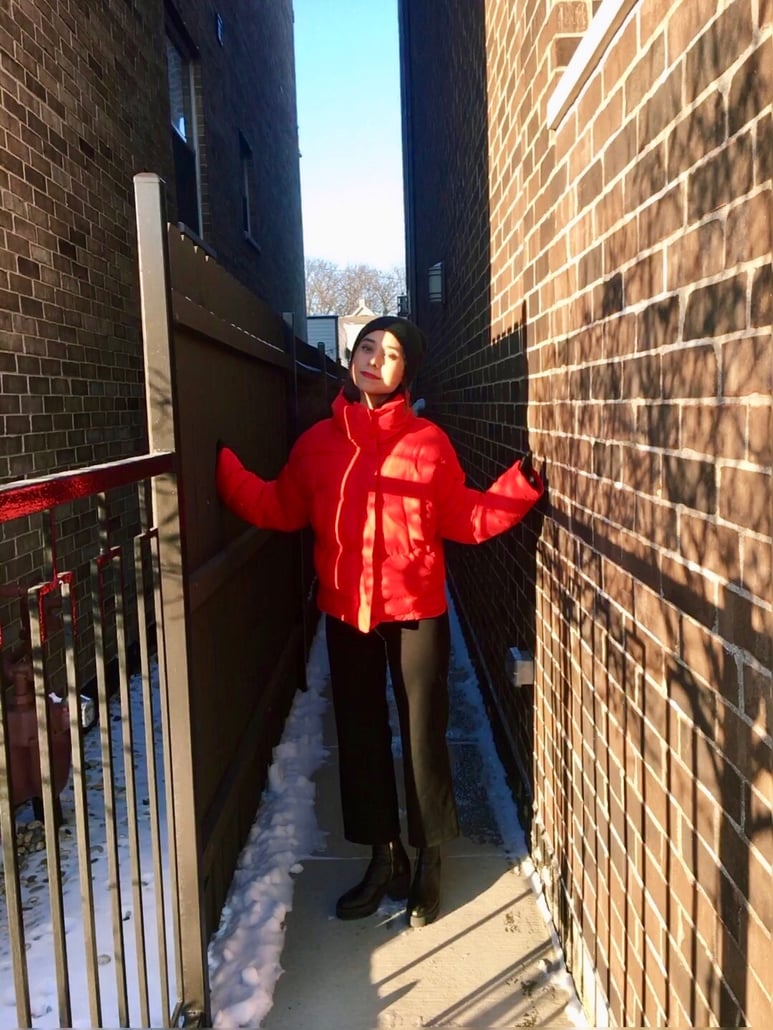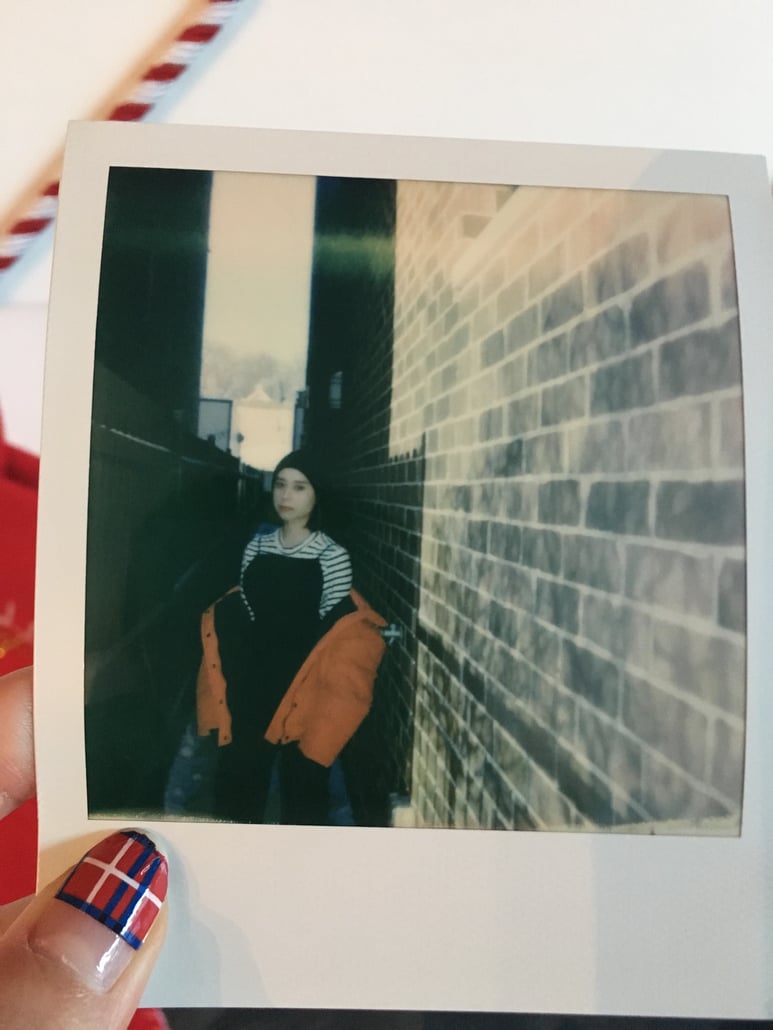 Puffer coat: Urban Outfitters
Jumpsuit: Reformation
Sweater: Forever 21
Boots: Zara
Get my look: