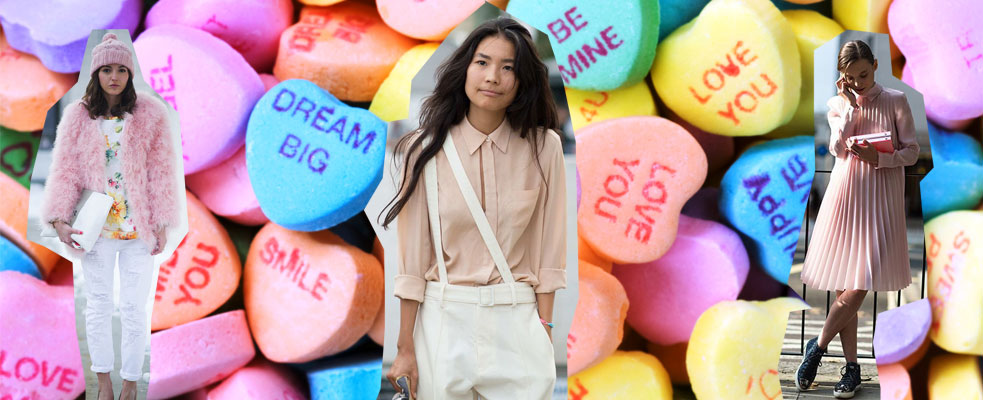 Most of the time the color pink makes me barf (says the girl whose favorite color is black). But Valentine's Day is tomorrow and I'm embracing the hue with vigor, partly because I have someone to share it with, and partly because street style featuring candy-colored tones has been on point lately.
Whether taken or single, planning a cozy night in or a crazy night out, here are seven different ways to wear cotton candy pink without looking like a cliche or a walking heart-shaped doily.
1.
Give the color a tomboy twist by pairing a girly blouse with suspenders. For a high-fashion take, wear both suspenders over the same shoulder.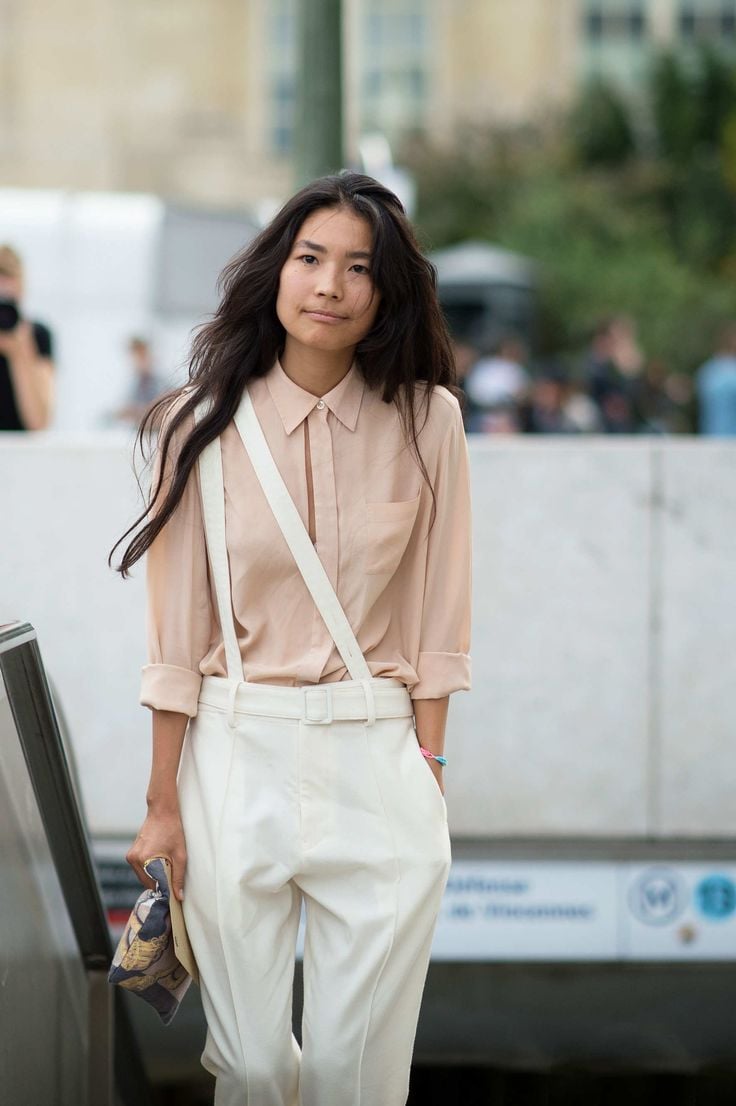 2.

A thin turtleneck and ankle socks make a fancy cocktail dress day-time ready.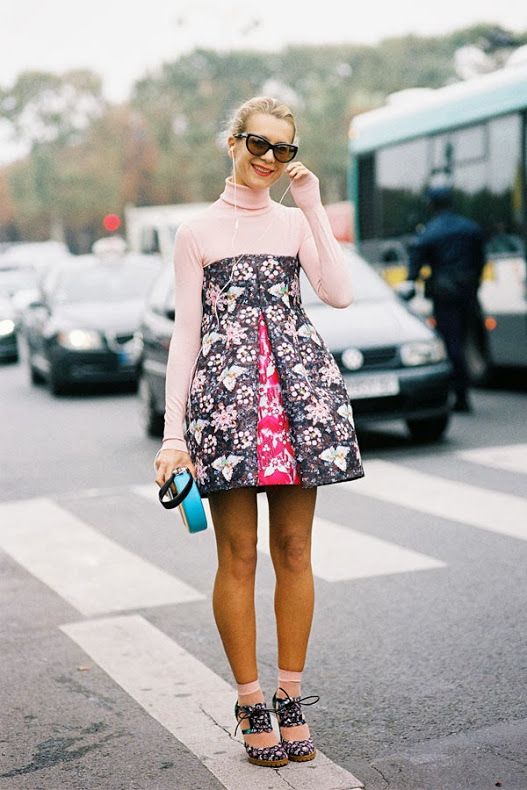 3.
Soften a tough leather look by layering soft pink and white mesh shirts.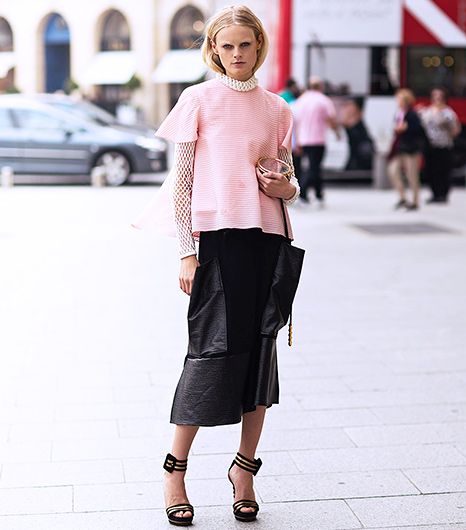 4.
Loosen up a prim and proper pleated dress with a pair of worn-in sneakers.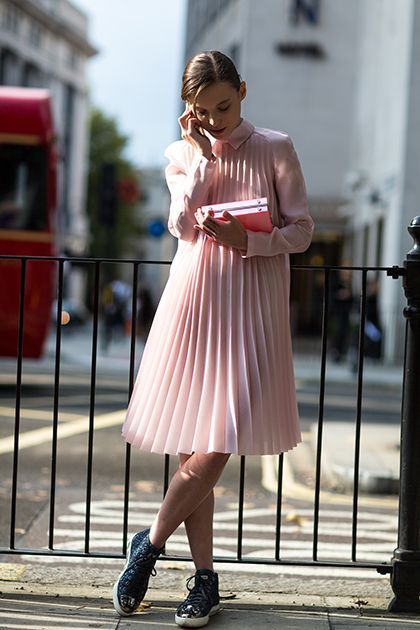 5.
Embrace the winter weather and let your outerwear speak for itself. Keep the rest of your look simple.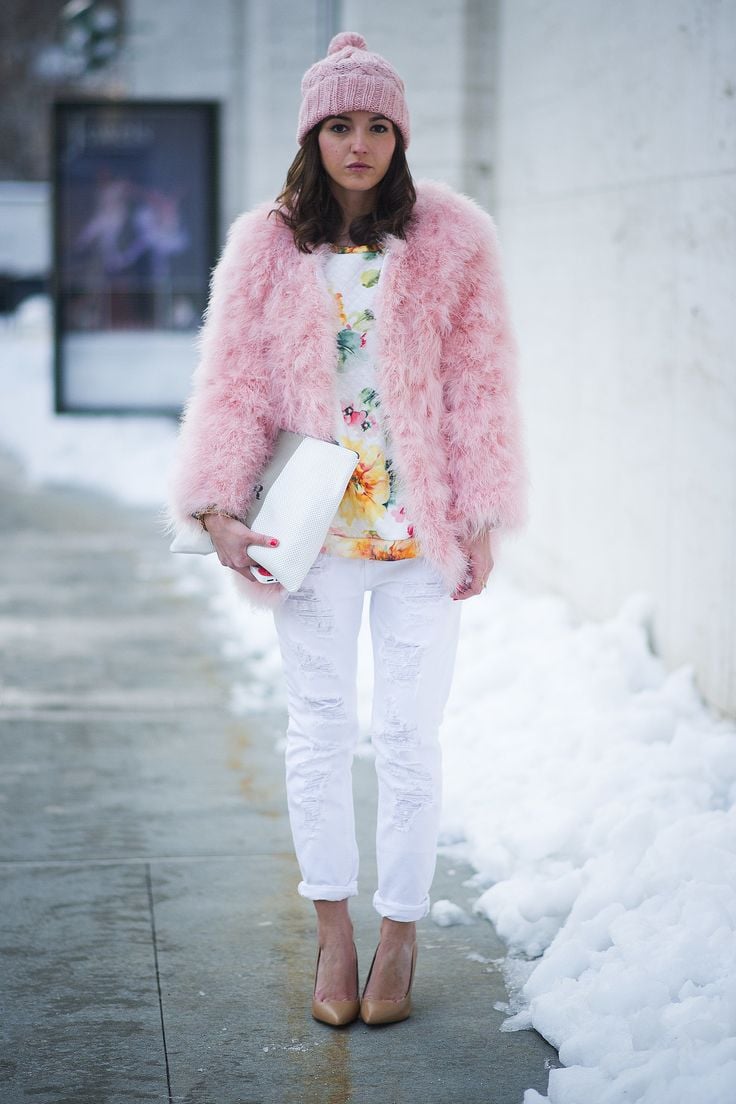 6.
Streamline an oversized t-shirt with a slim midi skirt and pointed metallic boots.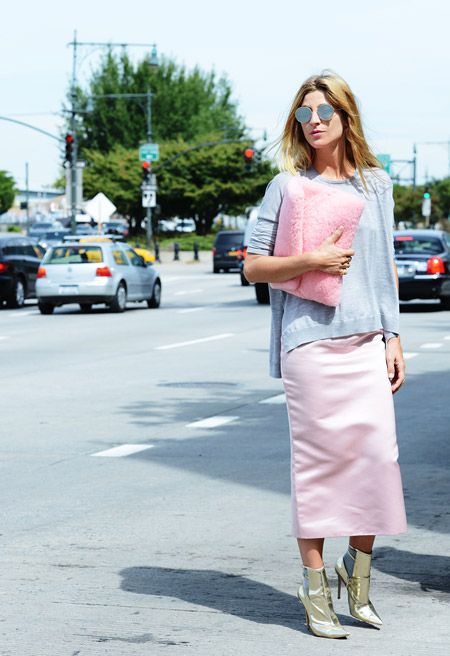 7.
Thigh high boots look classy, not trashy, when paired with a soft, baggy sweater and collared blouse.
---
Check out some of my favorite pink items of the moment, all currently available to shop.
1. Choies | Pink Lapel Coat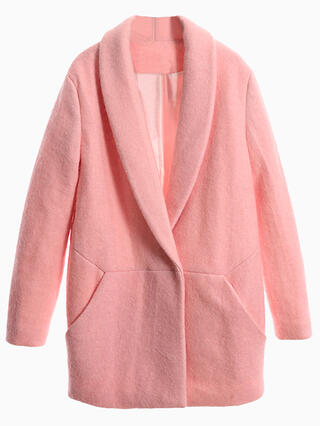 2. Choies | Rib Knitted Cami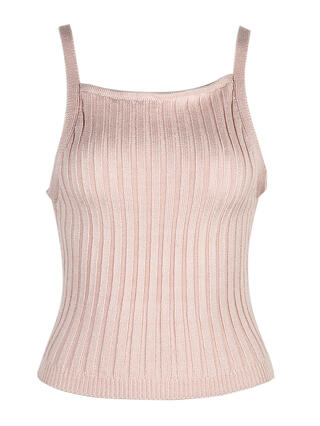 3. Stylenanda | Knit Dress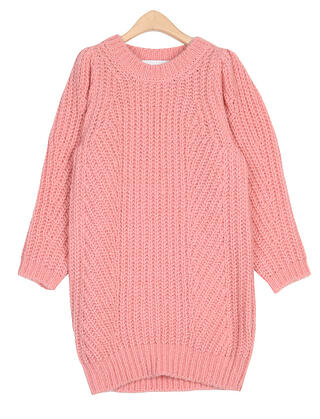 4. Stylenanda | Banded Wool Blend Pants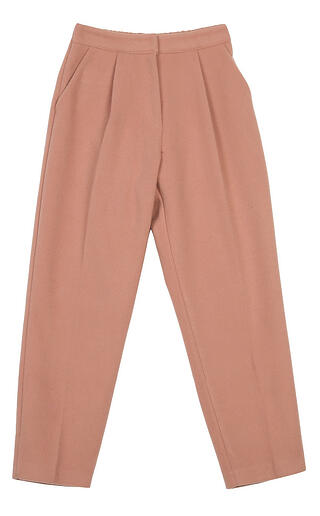 5. Topshop | GRAND Suede Mules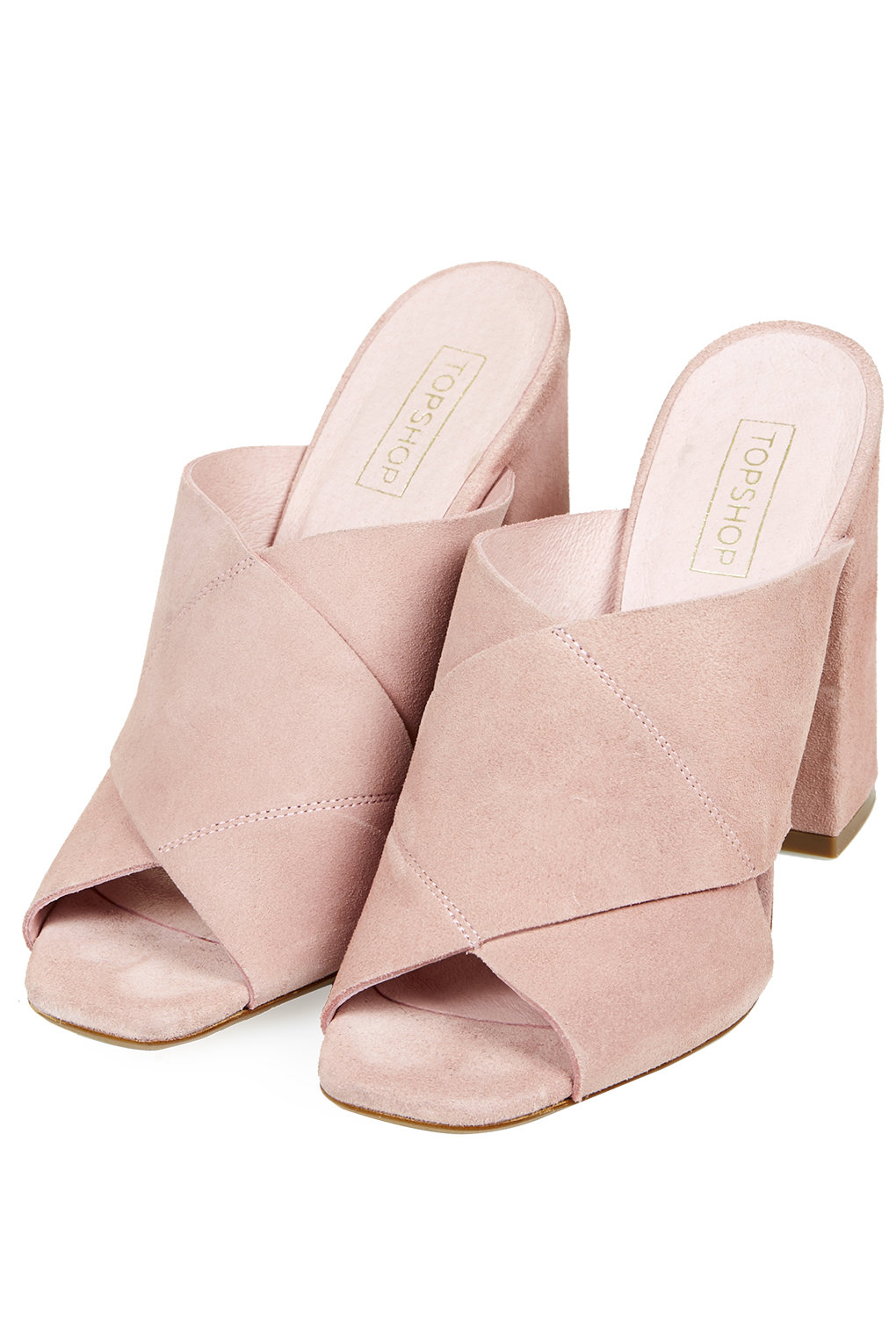 6. Topshop | KELDA Lace-up Shoes