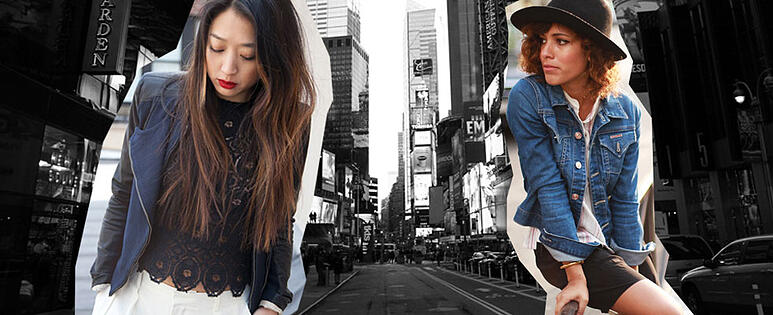 Fashion Week is an opportunity to see the amazing work of talented designers around the world, but it also is a way to see how those high fashions are translated into wearable looks for the street.
Christina Caradona of Trop Rouge and Serena Goh of The Spicy Stiletto are two of the top fashion bloggers on the planet, and they killed it the first day in New York.
They were photographed wearing relaxed yet chic winter looks. Their outfits are effortlessly cool and comfortable, and there are various ways to draw inspiration from them without breaking your budget or your own individual preferences.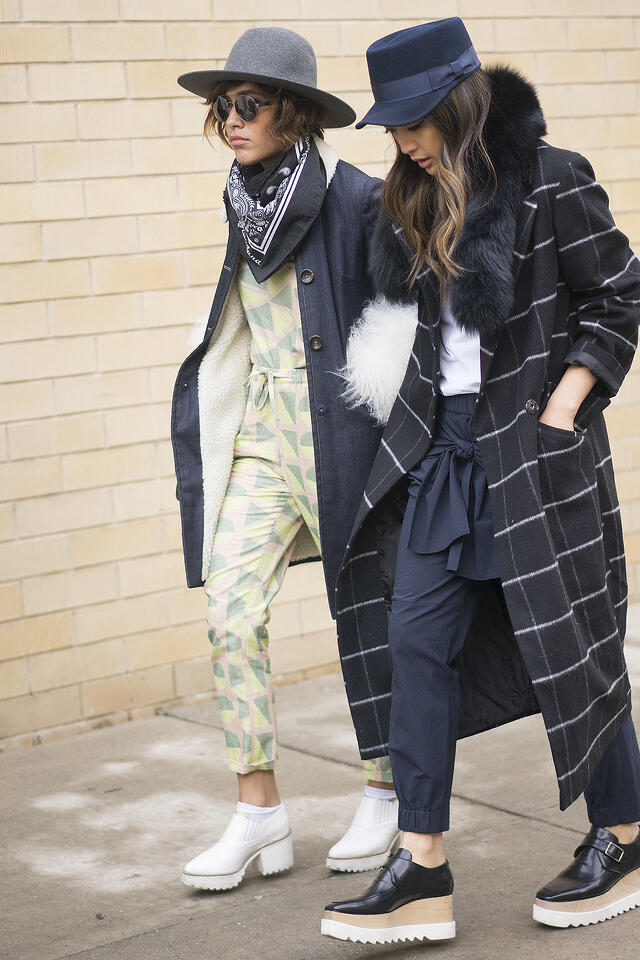 Source: PopSugar
I've put together two outfits I would wear, based on Christina and Serena's looks.

When emulating another person's style, it is important both to a.) realize that you probably won't be able to find the exact same items to purchase, and b.) to put a little personal twist of your own on the outfit. See how I did it, and shop the looks below.
Trop Rouge
Christina's look is based around a pastel-patterned jumpsuit, with structured, neutral layers worn on top. I found a cute onesie from Finders Keepers. It's a little bit more feminine, but also more fitting with my style. I paired it with a structured black shirt coat. Again, it isn't quite the same, but it evokes the same silhouette and tomboy-feel. I finished the outfit off with the same bandana, a pair of rounded sunglasses, a wide-brimmed hat, and a similar pair of white lug-soled platforms.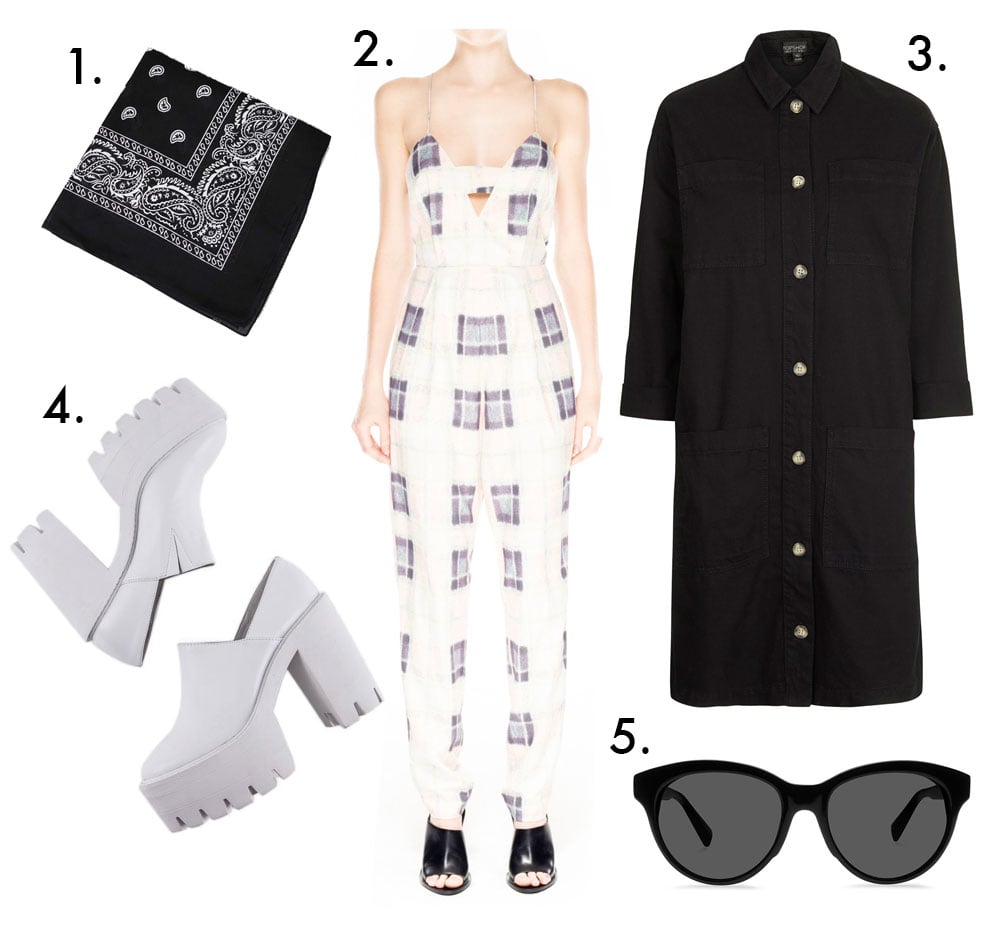 The Spicy Stiletto
Serena's outfit base is quite simple -- white top, and navy trousers. This look allows for more freedom of interpretation. I paired a plain t-shirt with more tailored pleated pants. The coat again, is not an exact replica, but it emulates the shape and style of the original. I accesorized the look with a pair of wood and rubber platform loafters, a riding hat, and faux fur embelishments.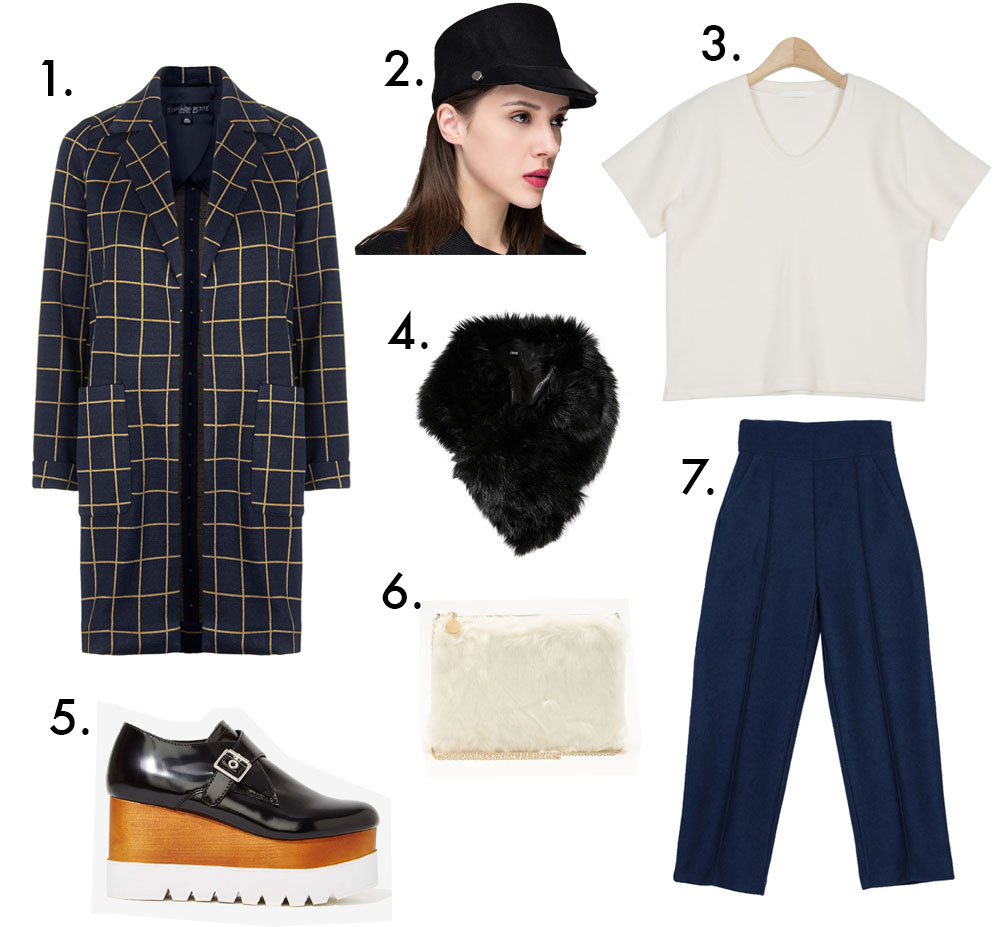 I'd love to learn how you'd interpret Christina and Serena's looks for your own closet. Create your own fashion collages on Polyvore, and share them in the comments section below!
Follow my blog with Bloglovin