Bella Hadid has mastered the sporty-meets-feminine ensemble. While a lot her her outfits are probably a little too daring for your average person, there's a lot to be learned from her personal style. She masterfully combines fitted, flirtier pieces like bodysuits and cropped t-shirts with oversized jeans and trousers. And she knows that sneakers juxtaposed with statement jewelry can make any outfit look more interesting.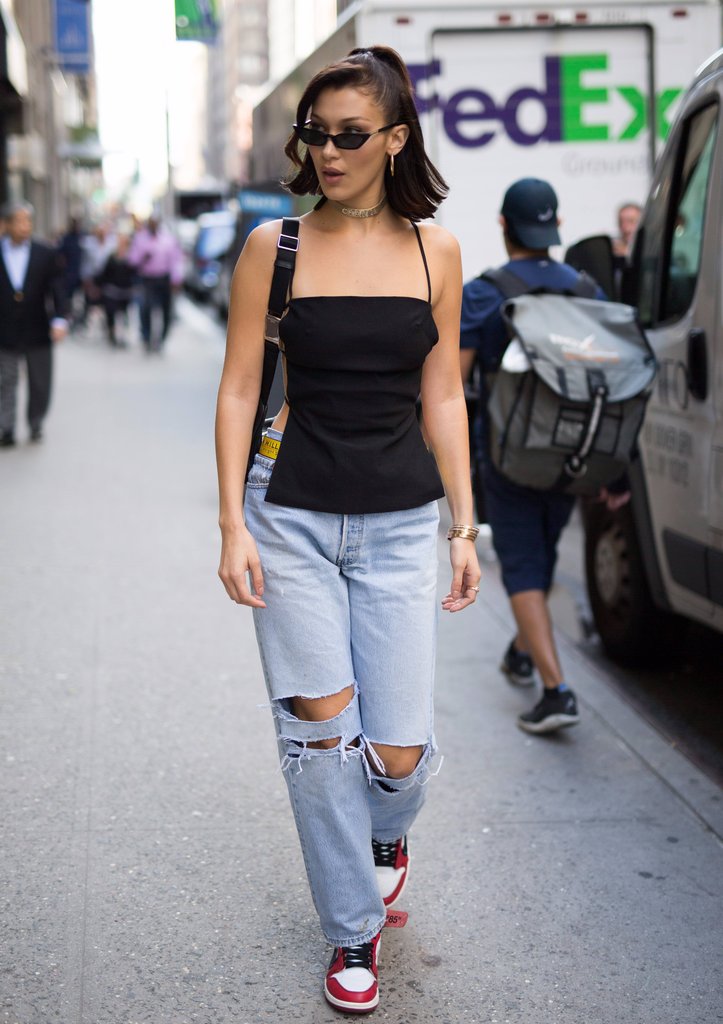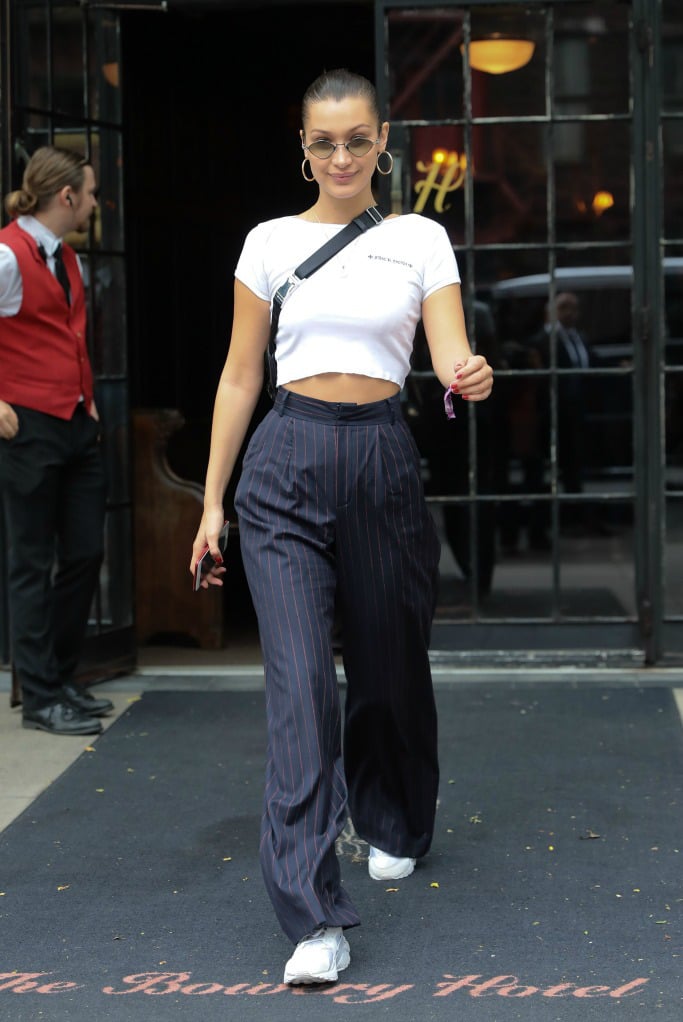 That's why Bella is the perfect fashion inspiration for city living. I'm a bit of a fashion chameleon -- I like to dress depending on my mood and tend to adapt to my environment. In New England, I lean towards slightly more tailored looks. But in big cities like NYC and Chicago, I tend to get a little bit more dressed down with my style.
Being back home in Chicago over Thanksgiving is giving me life, and I've been playing with ways to wear these new olive paperbag-waist trousers I recently bought. I channelled my inner Bella and tried styling them how I thought she would.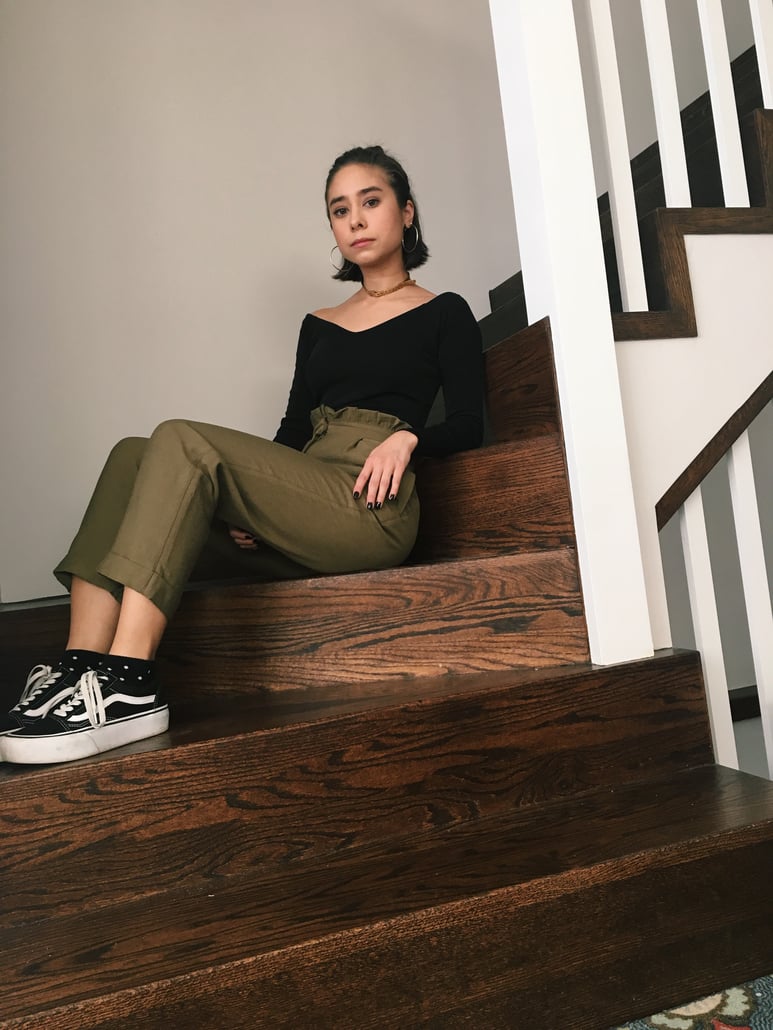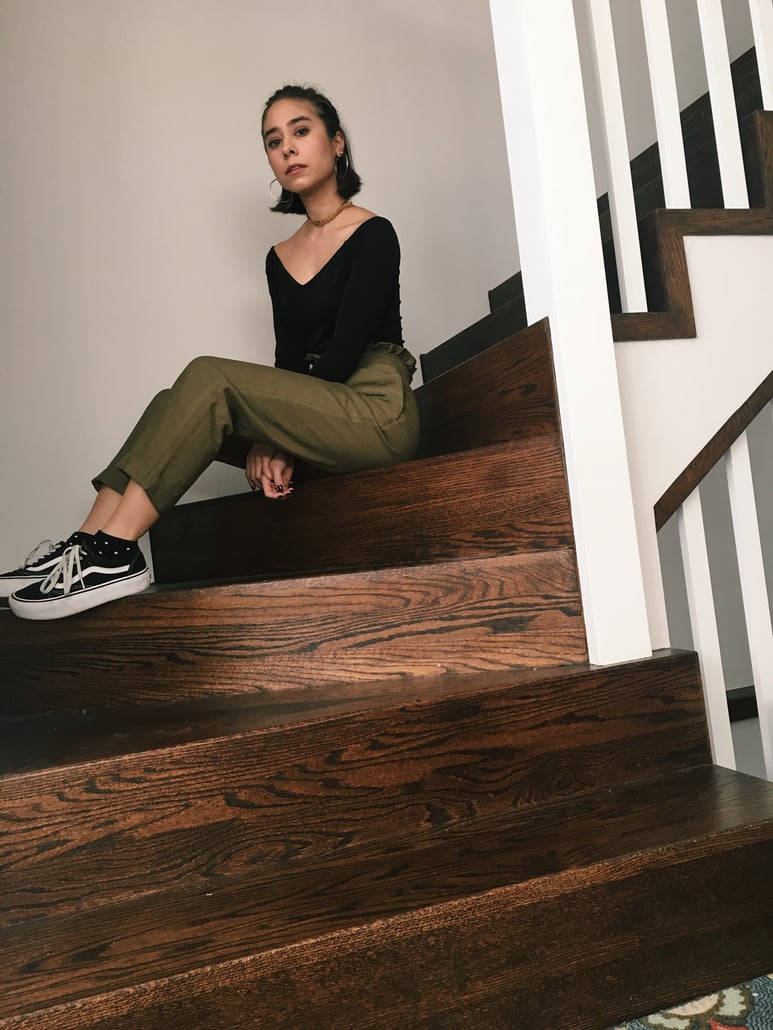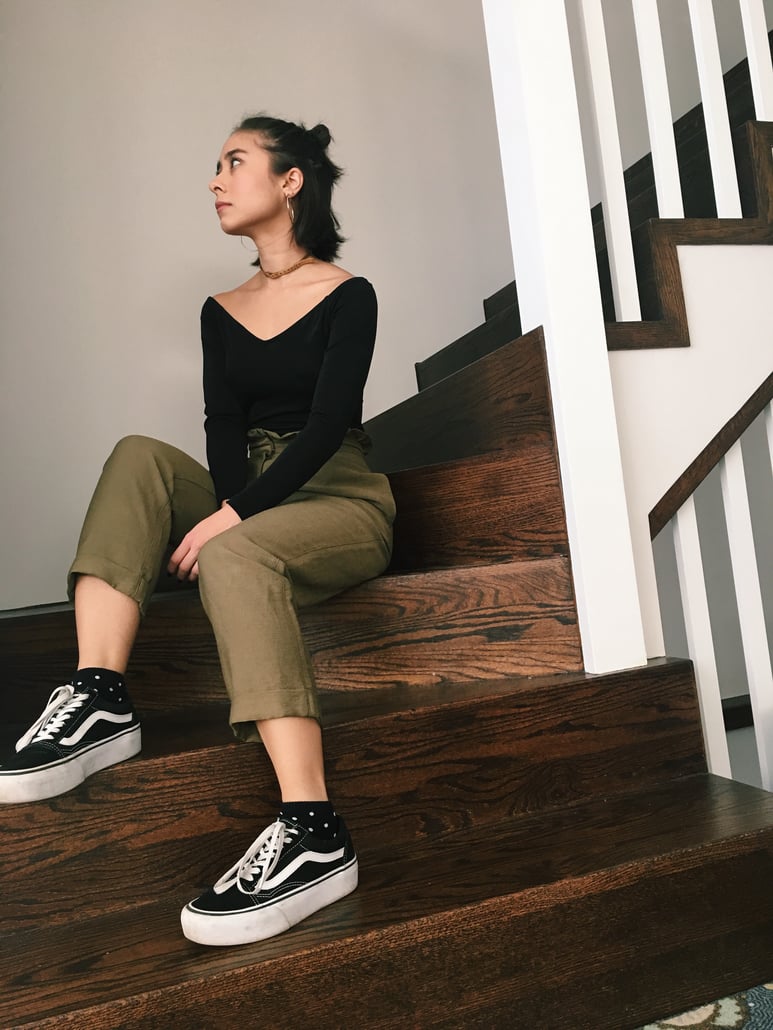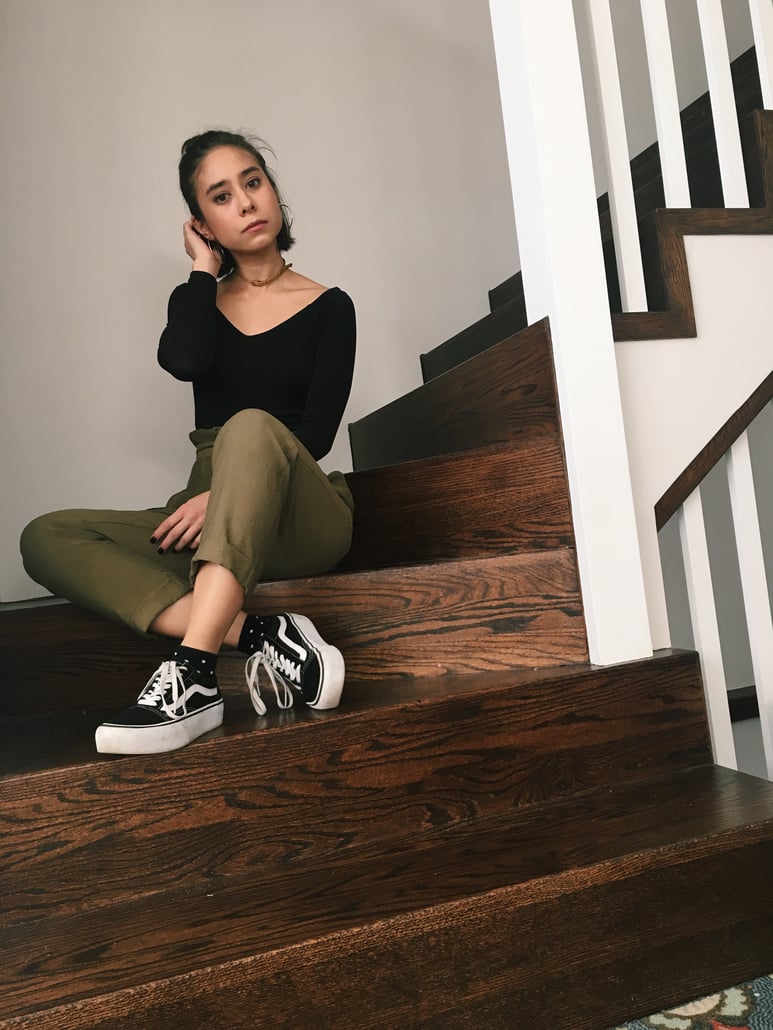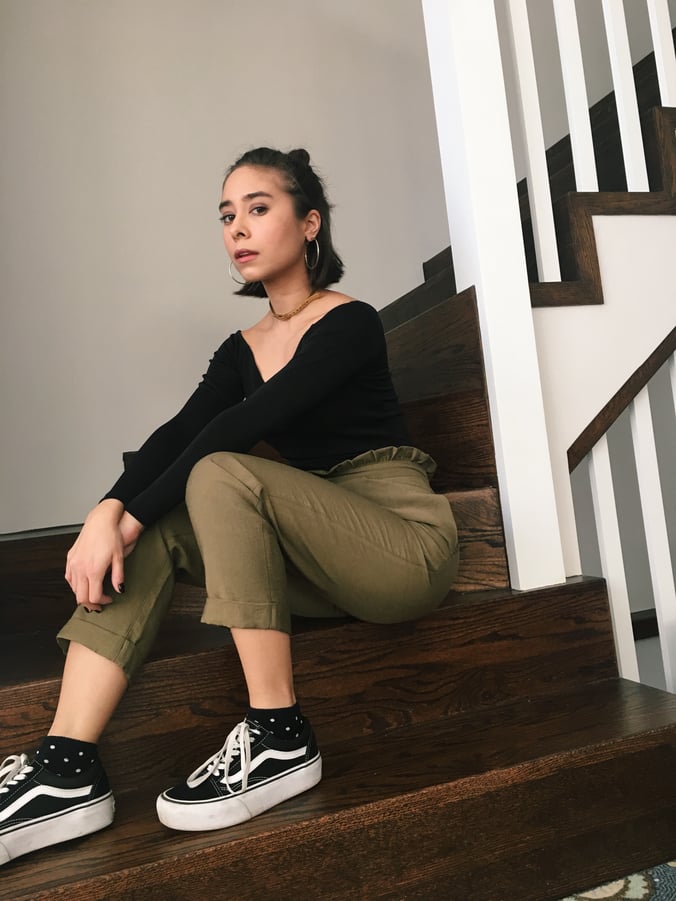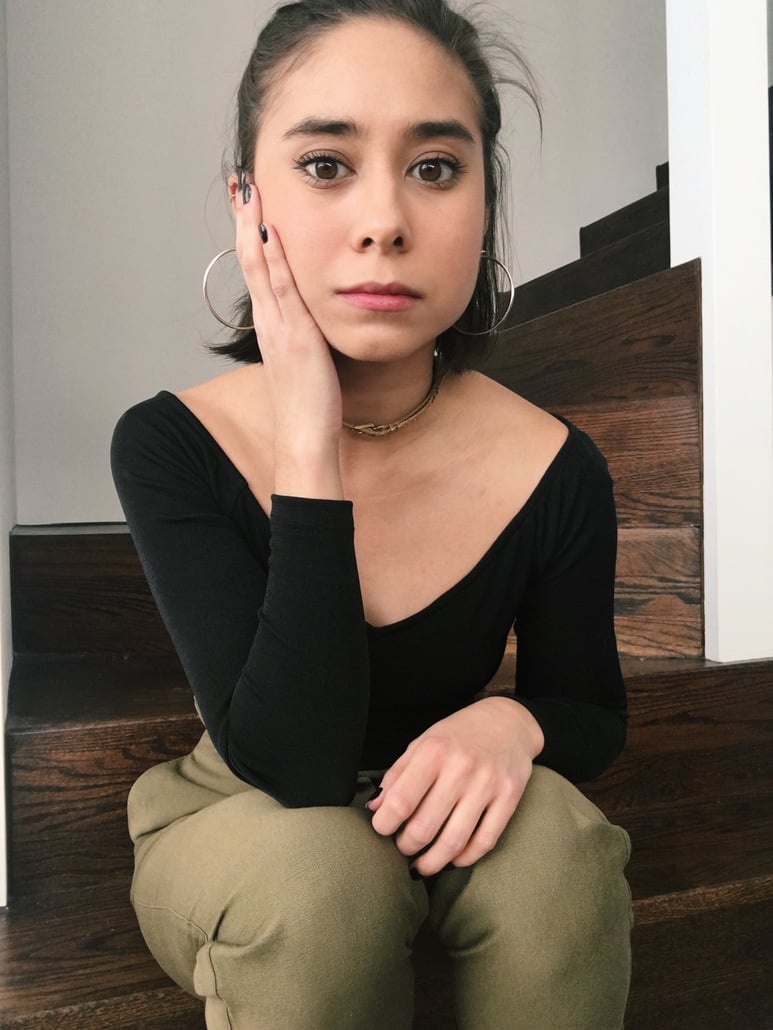 Bodysuit: Zara
Pants: Topshop
Sneakers: Vans
Necklace: ExVoto Vintage
Get my look: