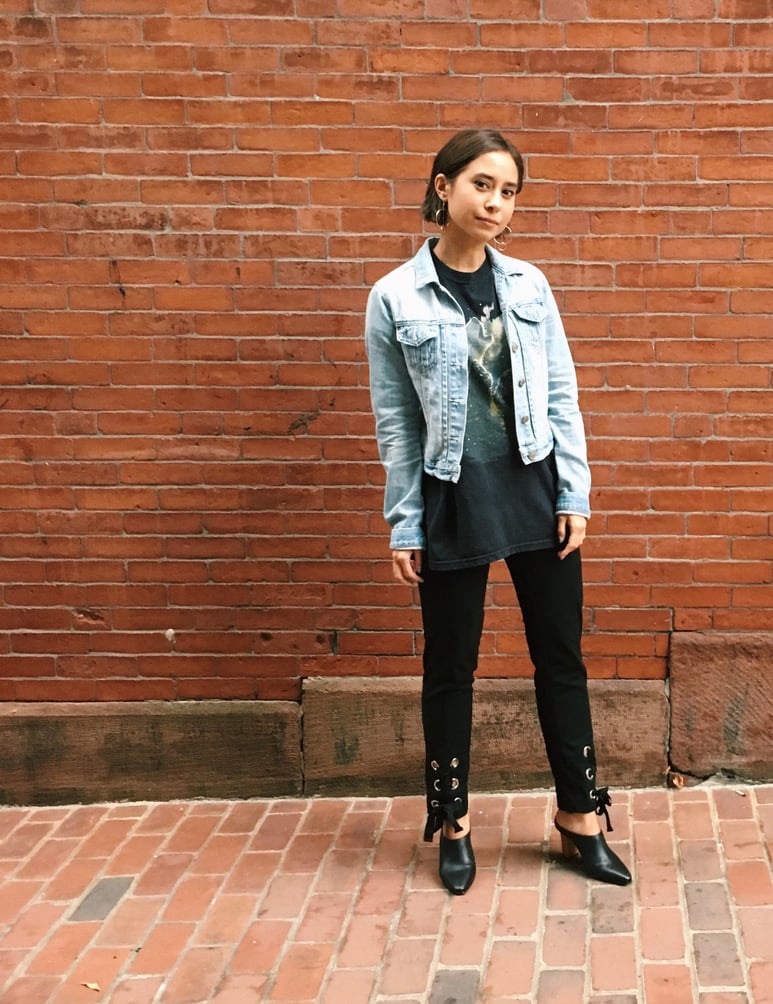 I'm pretty much your average fall meme personified. The moment the first whiff of cool fall breeze passes through the air (usually sometime during late August), I immediately pull out all of my jackets, black clothing, and newly bought leather shoes.
To sum it up, this is me:
I'd already been wearing this sweet vintage wolf tee all summer with denim cutoffs or with my prized white leather mini skirt, but couldn't wait to incorporate it into a fall look as well. Graphic t-shirts are pretty much a closet staple for me -- they go with literally everything, no matter the season.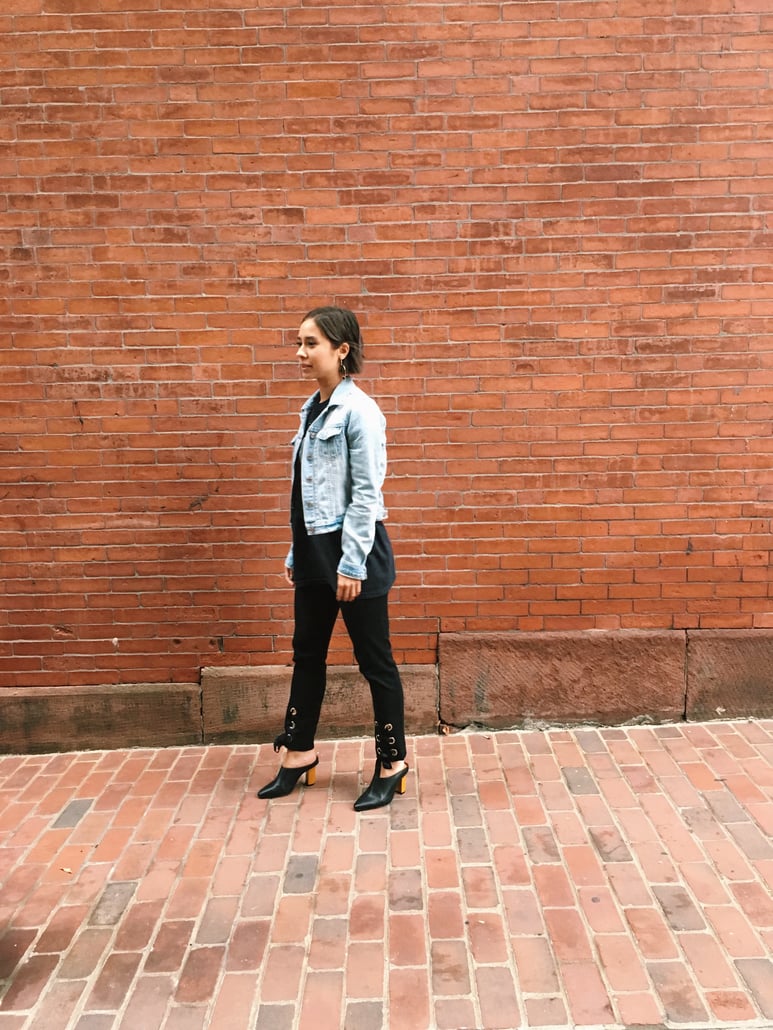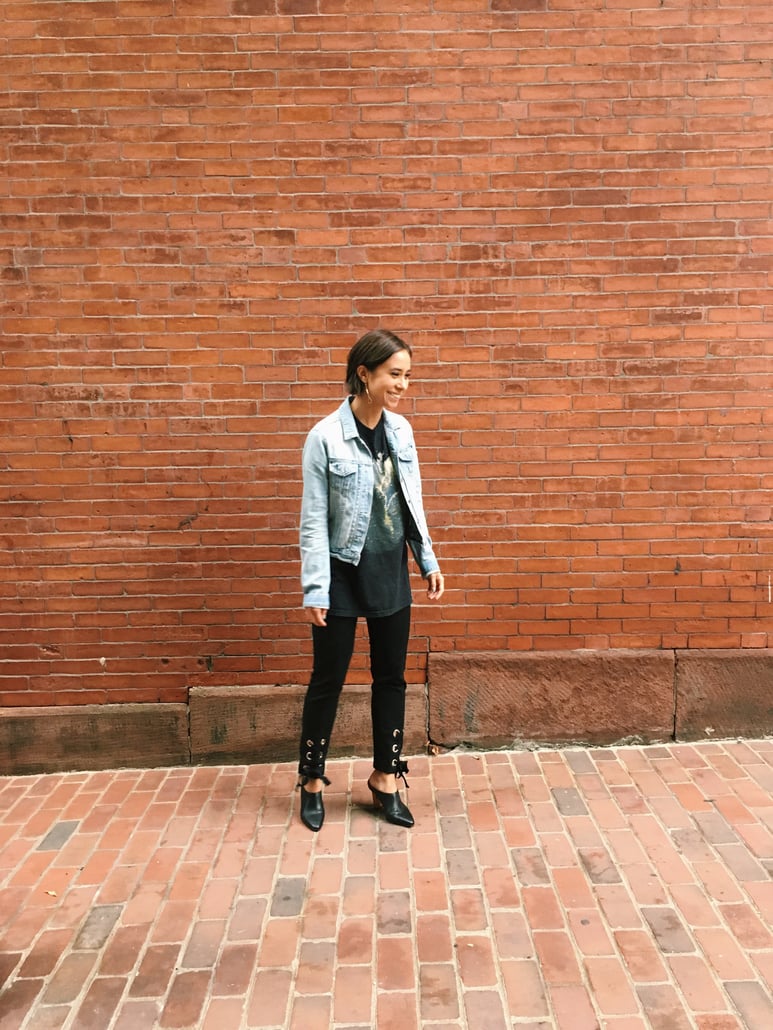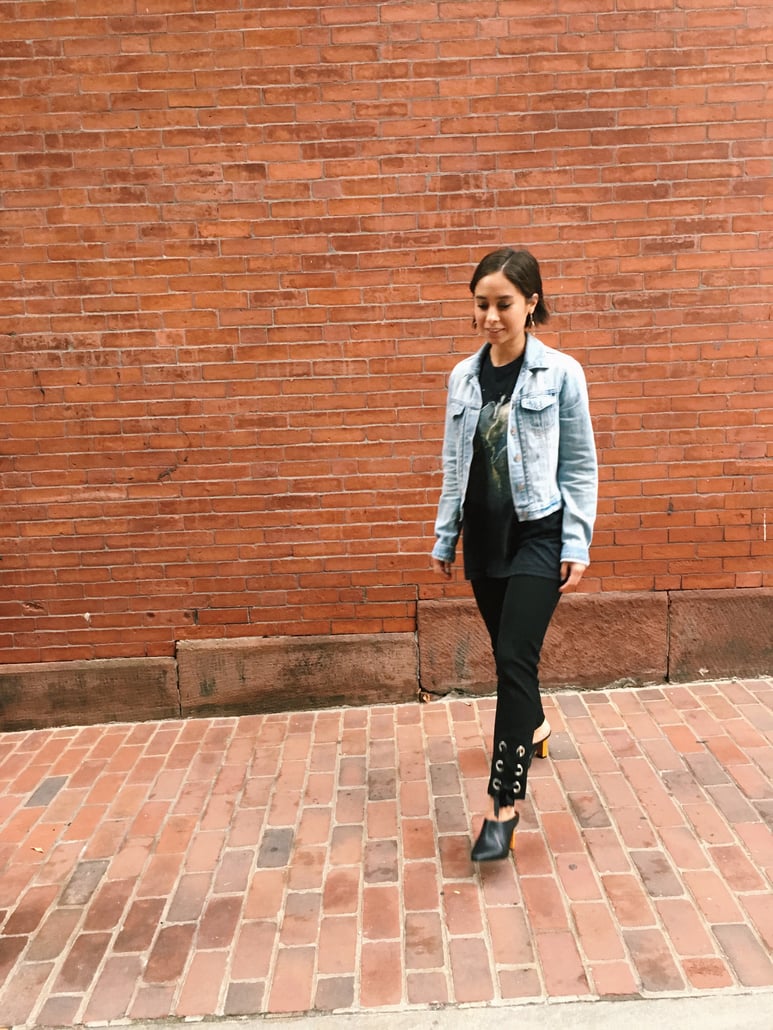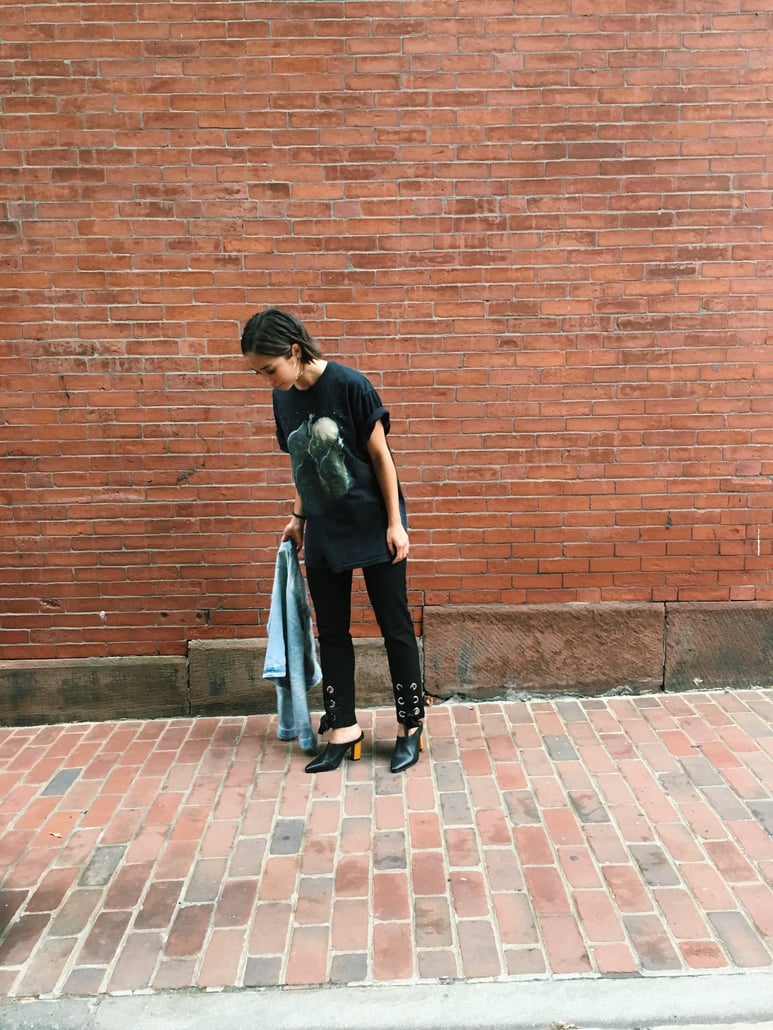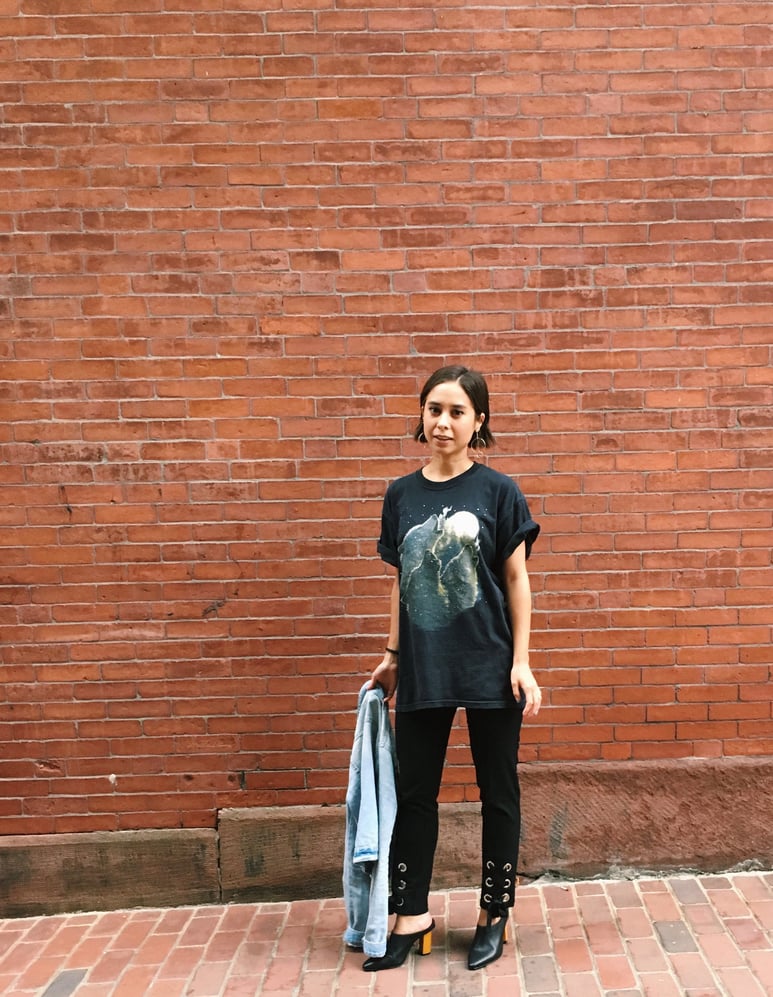 This particular shirt is one I purchased this spring from a local Boston vintage shop called Recollective during its opening week. It's a collective of multiple vendors, each with a different vibe. The store is right by Fenway and houses a perfect blend of sporty staples, edgy leather pieces, funky overalls, and sweet girly dresses. I orginally heard about this store from one of my co-workers, whose wife is one of the vendors, Eleven Twenty Eight.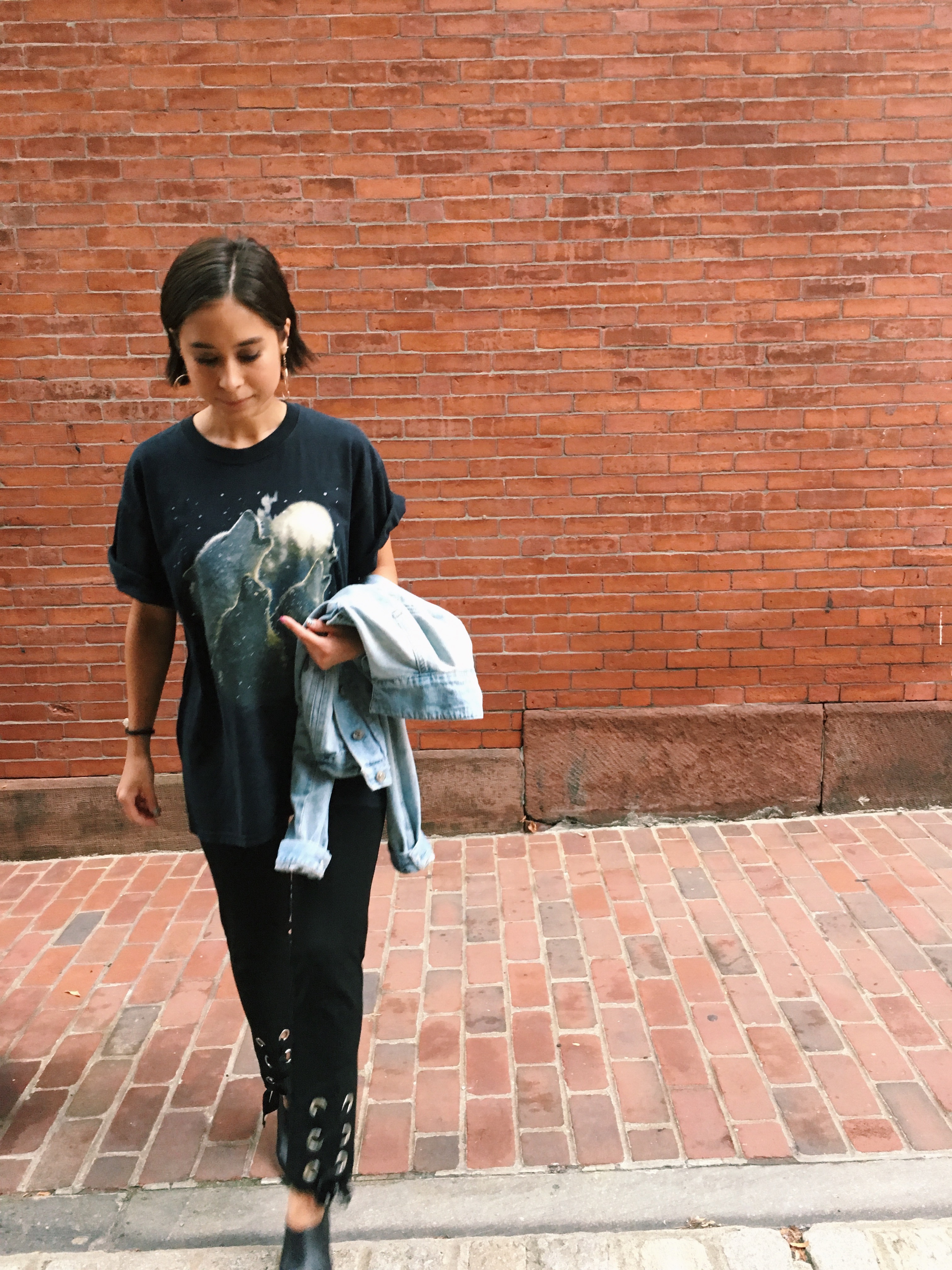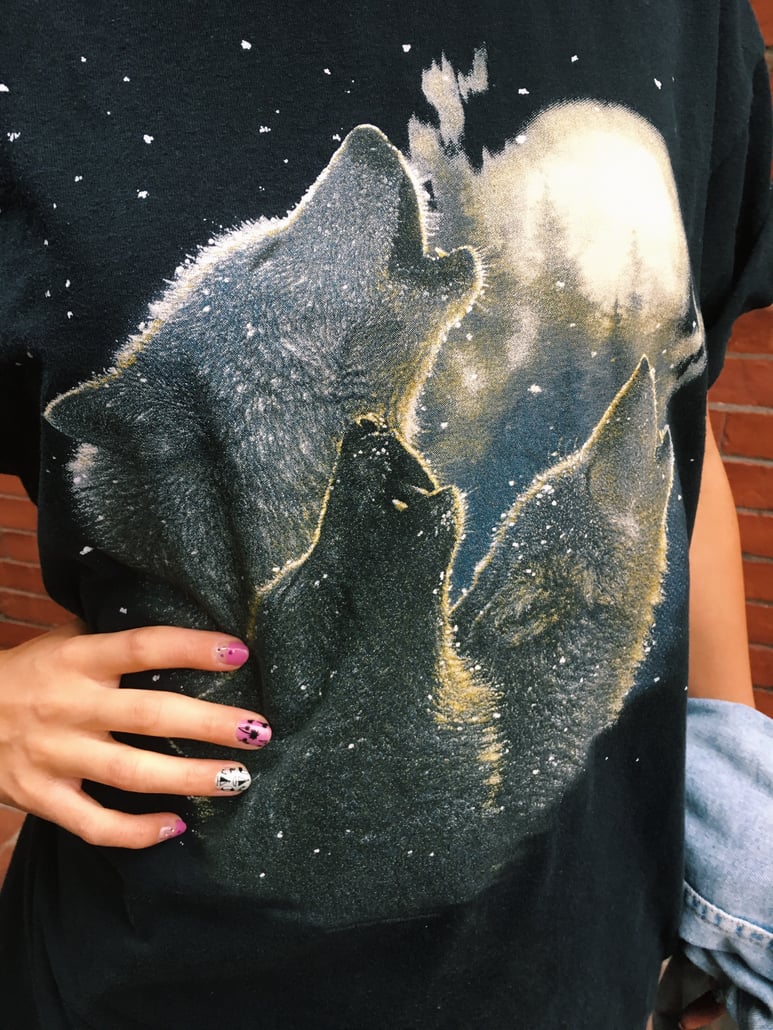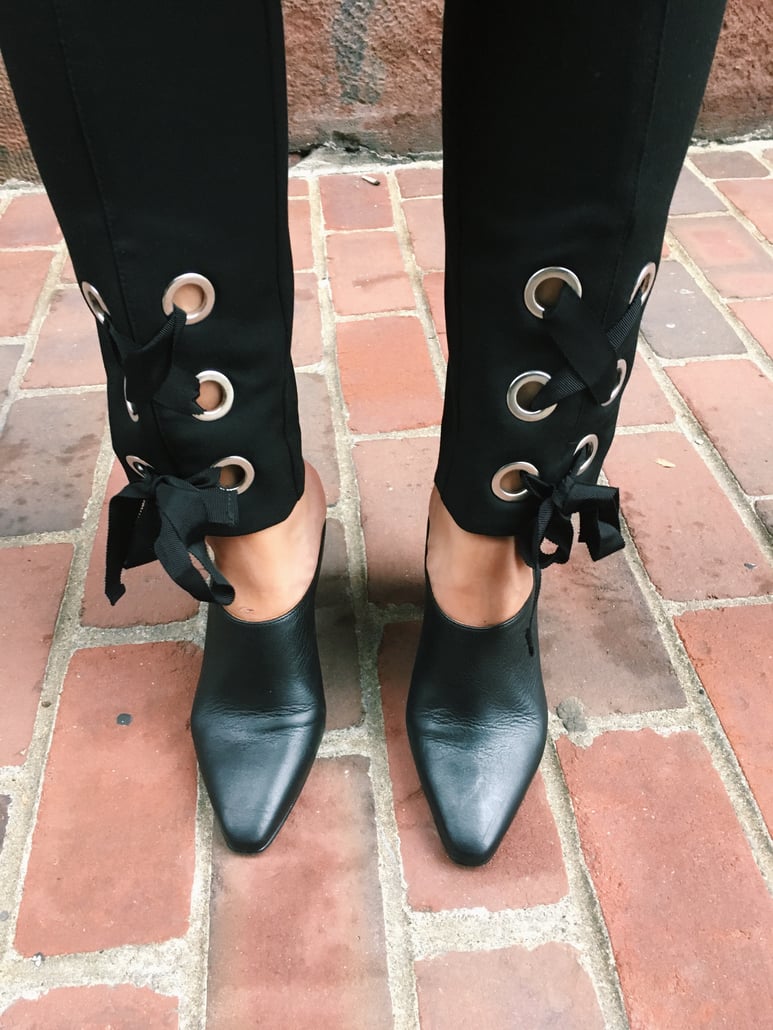 I love wearing contrasting items together, which is why I decided to wear this old t-shirt with a new pair of tailored lace-up trousers and heeled mules.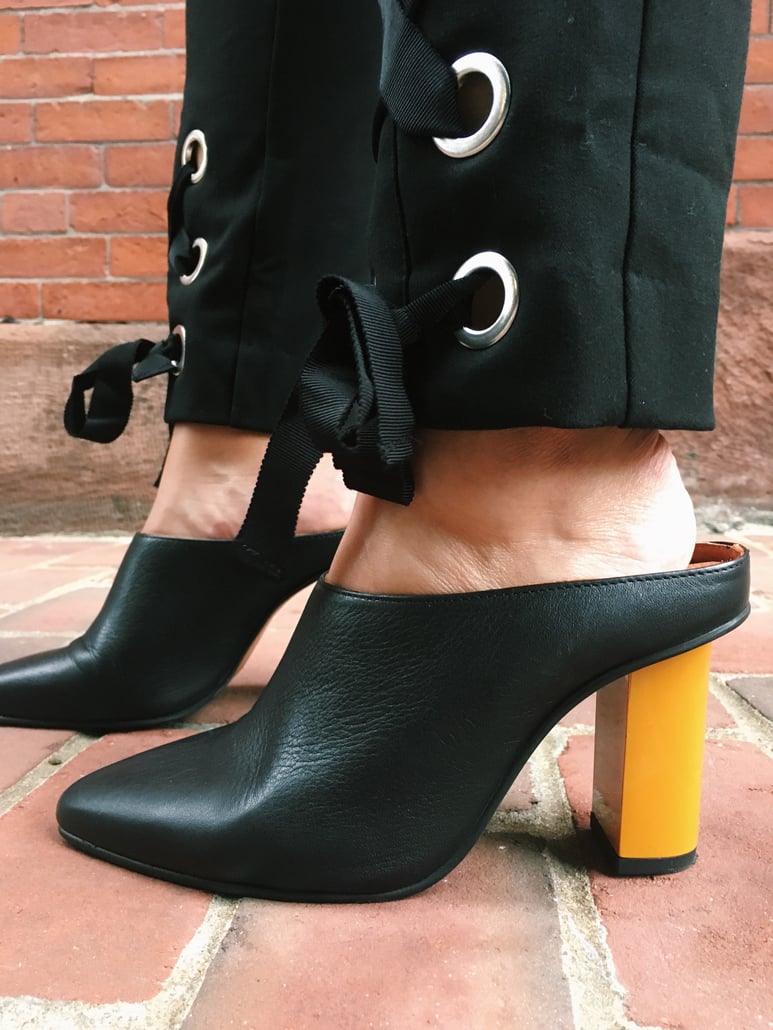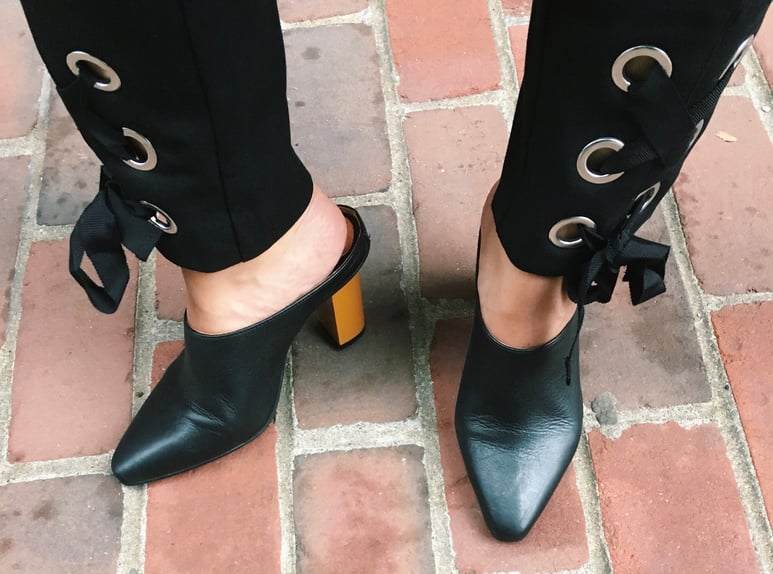 Some delicate gold earrings added a feminine touch. Ever since I cut my hair super short, I've pretty much abandoned all necklaces and chokers and embraced the statement earrings instead.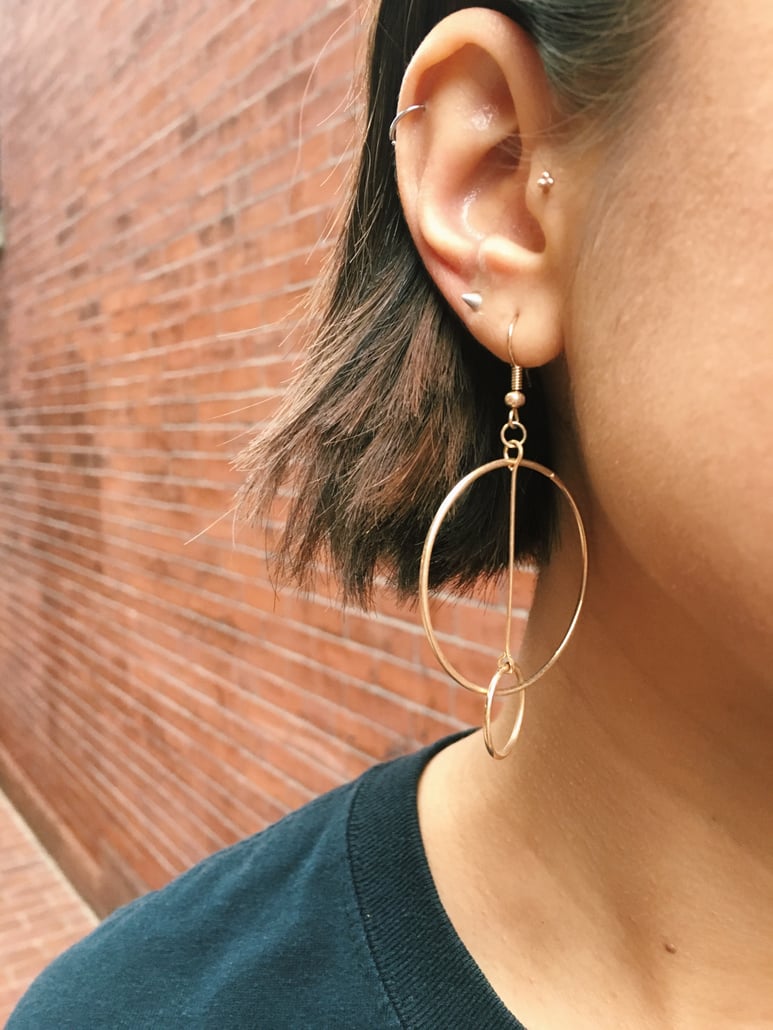 T-shirt: Recollective
Pants: H&M
Shoes and jacket: Topshop
Earrings: Primark
Get my look: