Packing to go home with my boyfriend for the weekend is always an interesting challenge. I need to fit enough options for bar hopping, backyard bbqs, hiking, and nice dinners with his parents into one overnight bag.
Luckily, I had recently purchased a bunch of new wardrobe staples that I'm able to wear a multitude of ways, which made this round of packing much easier than normal. This summer I've been all about wearing bold accent colors like canary yellow or fire engine red.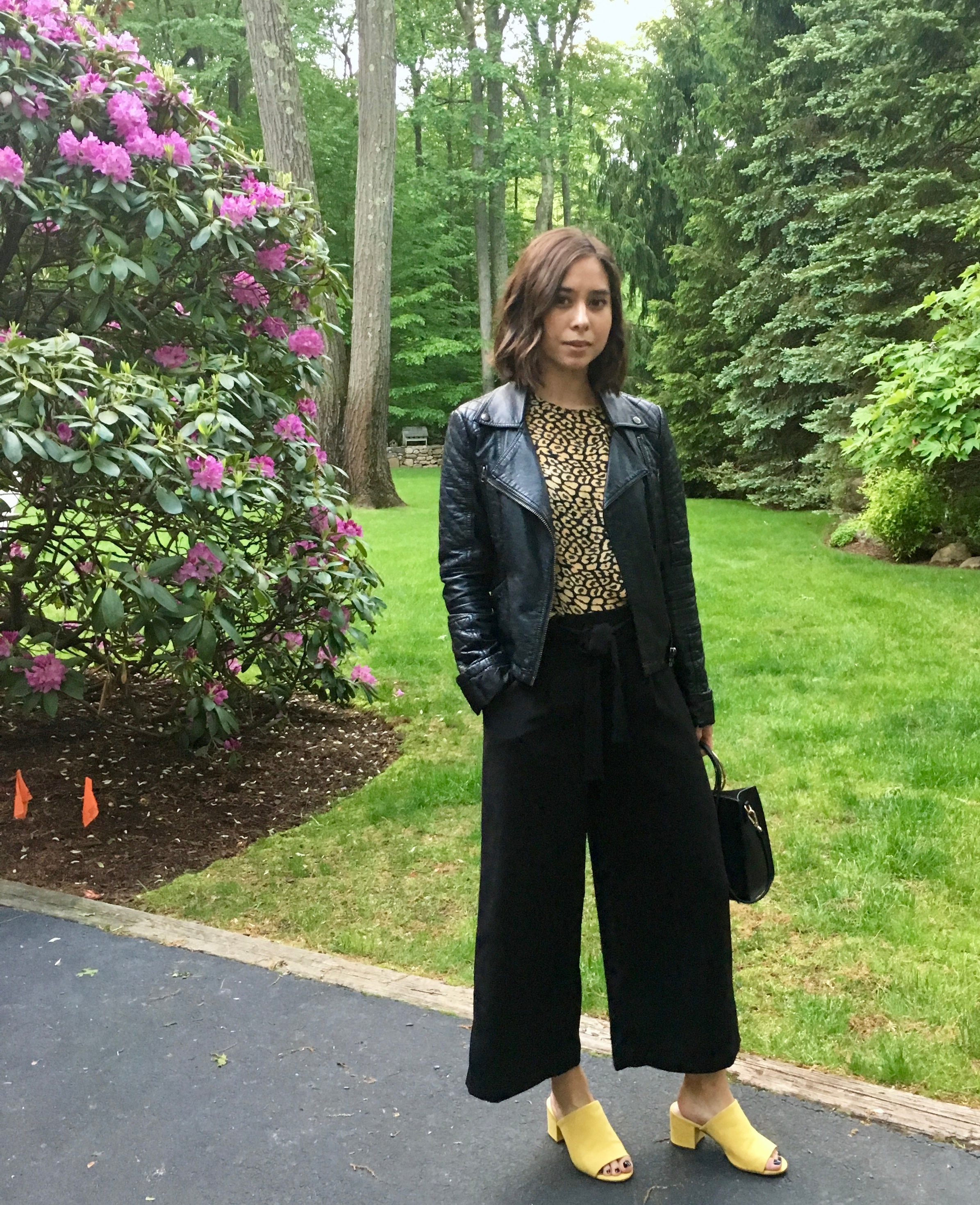 These culottes have been my secret fashion weapon all year -- polished and effortless with an elastic waistband for extra large post-meal food babies. It was a cool evening, so I needed a jacket. Pairing the leather with a bold leopard print blouse and bright yellow shoes helped make the look more summery, despite all of the black.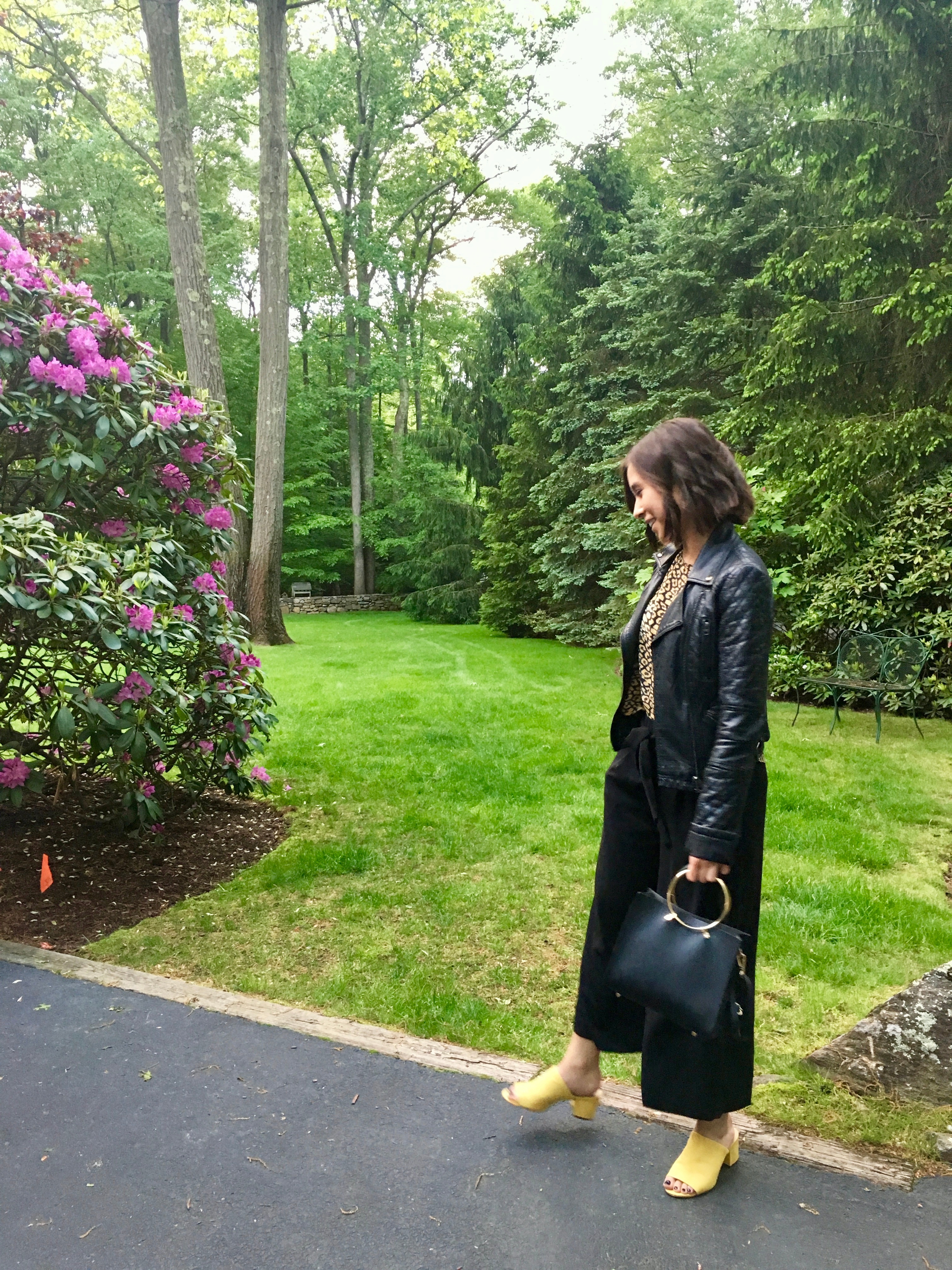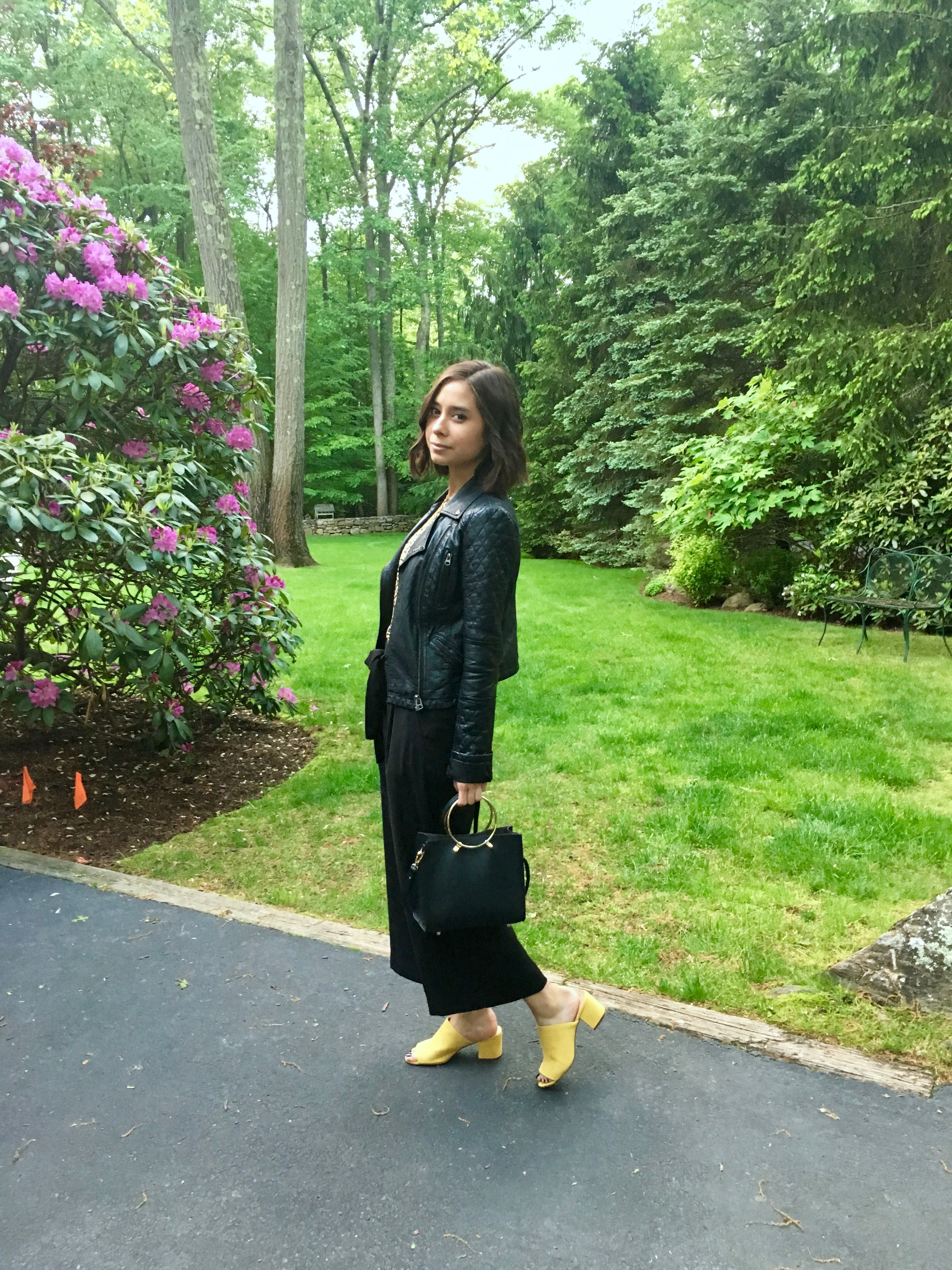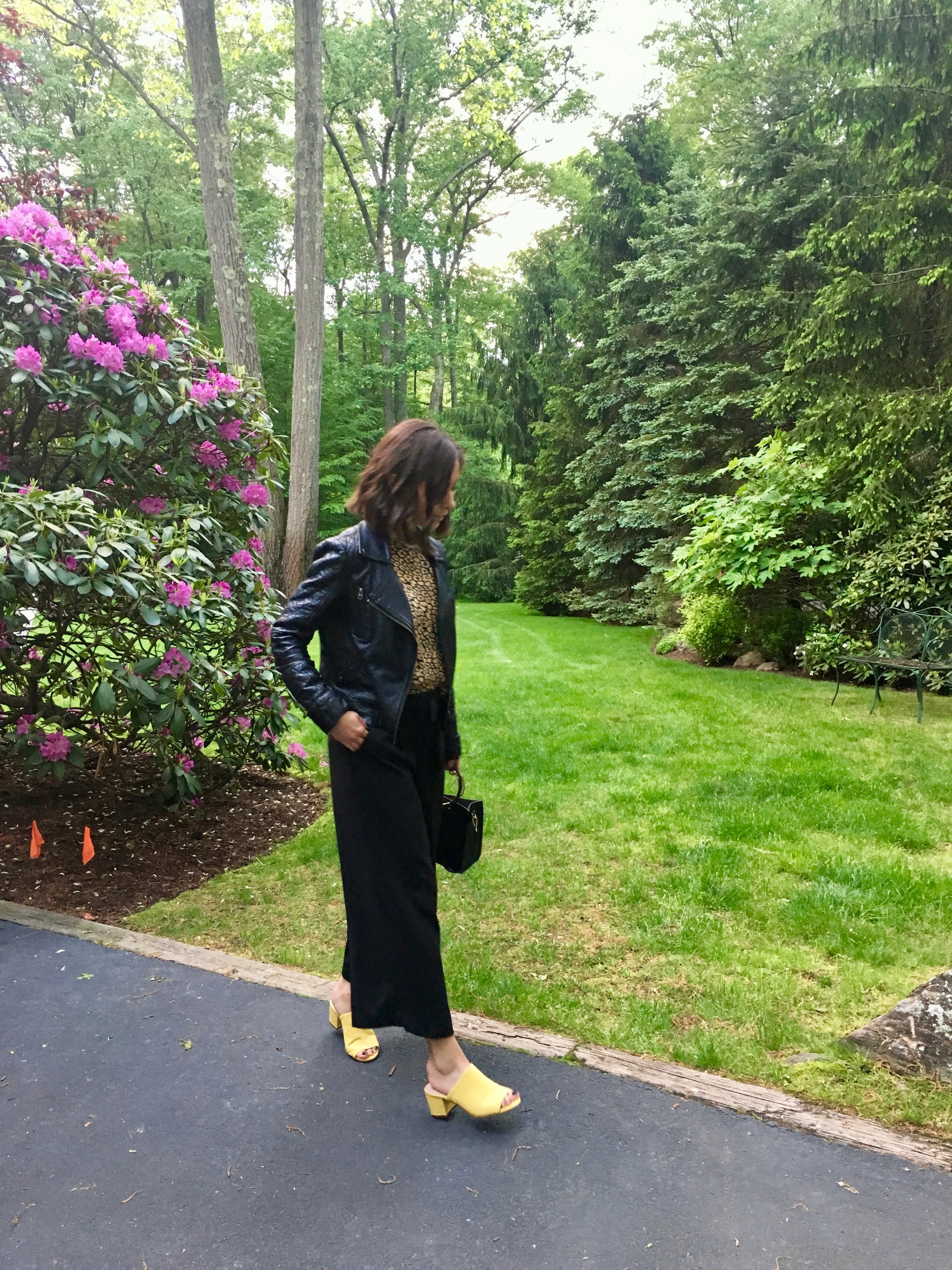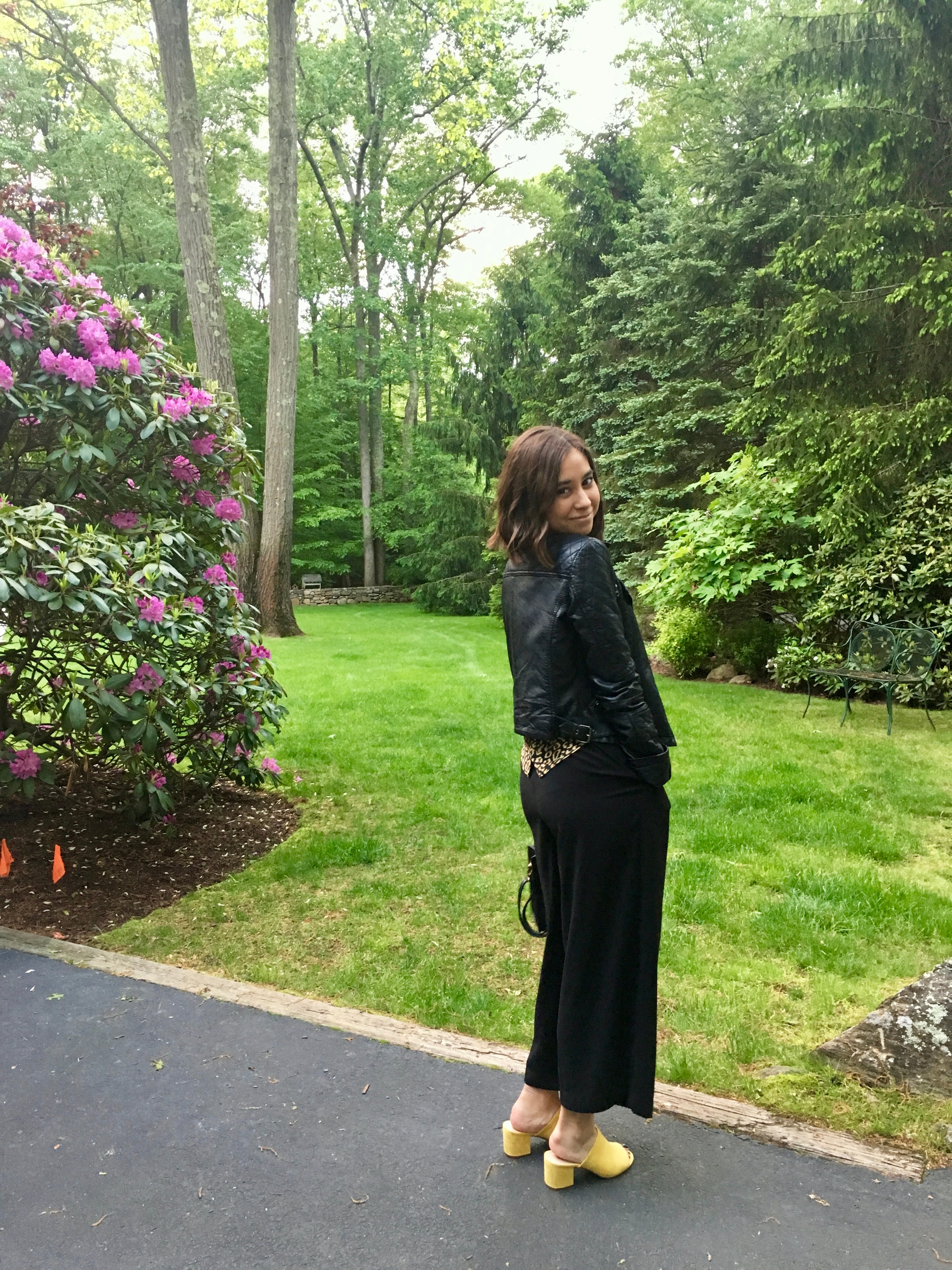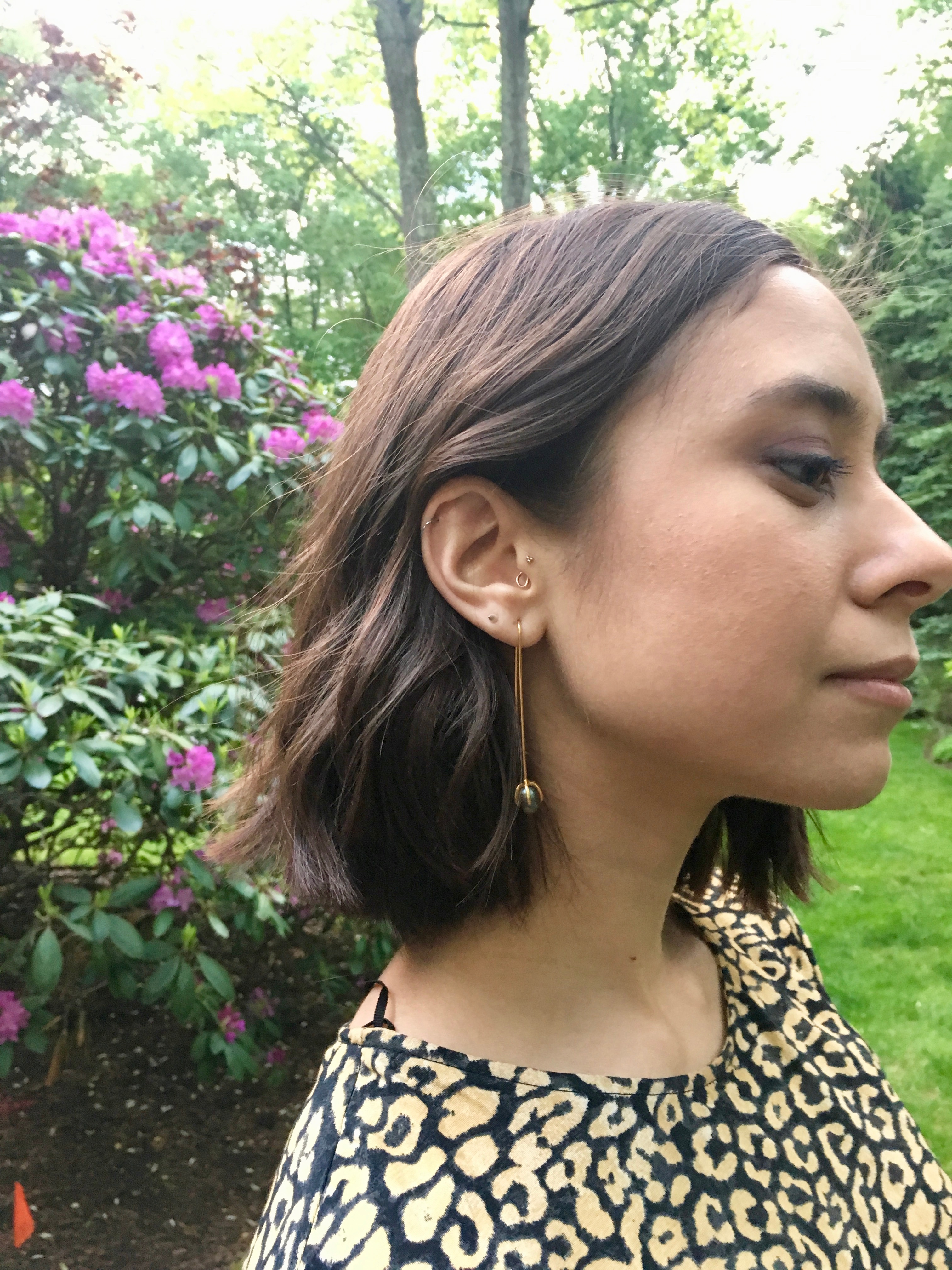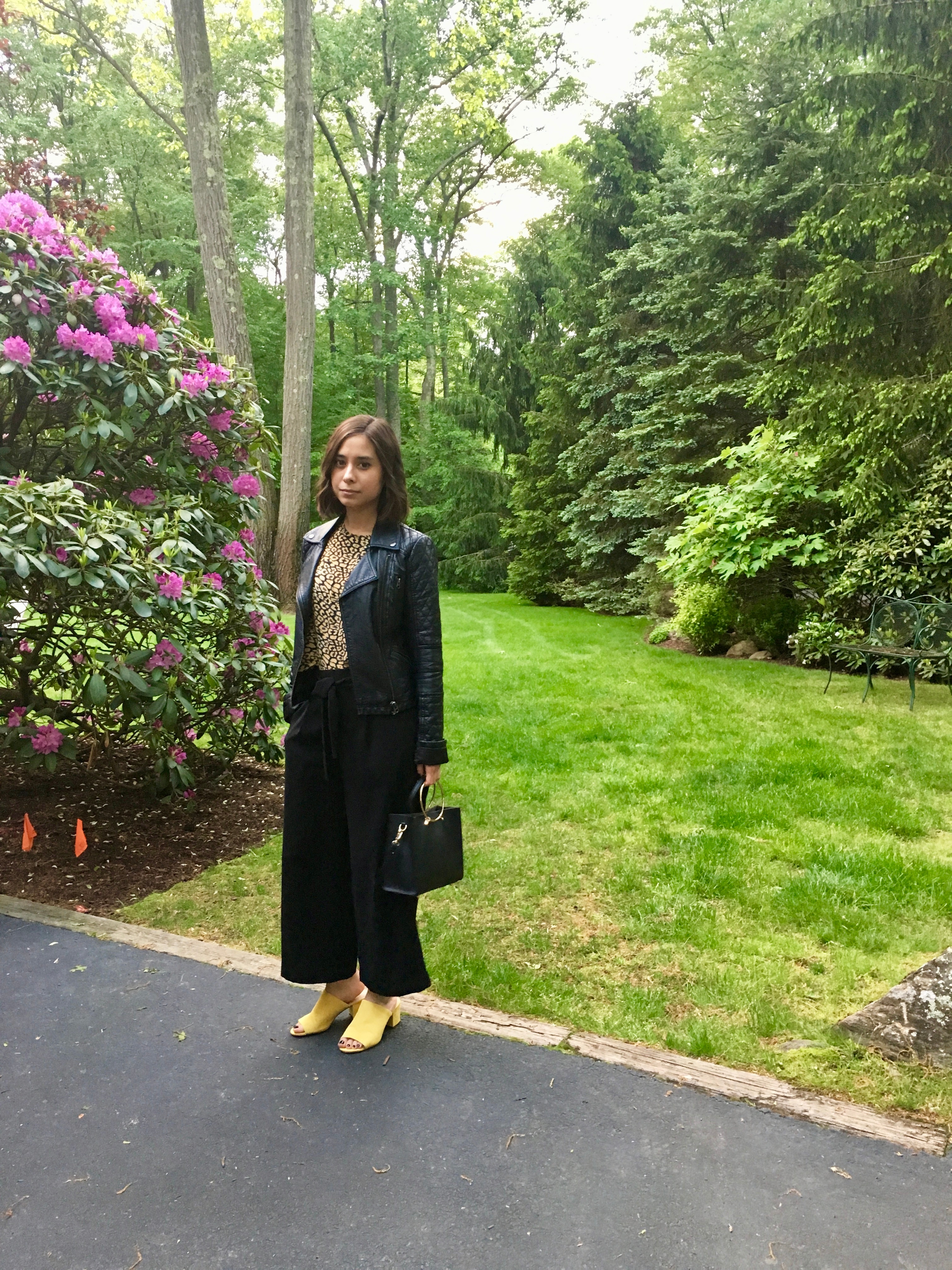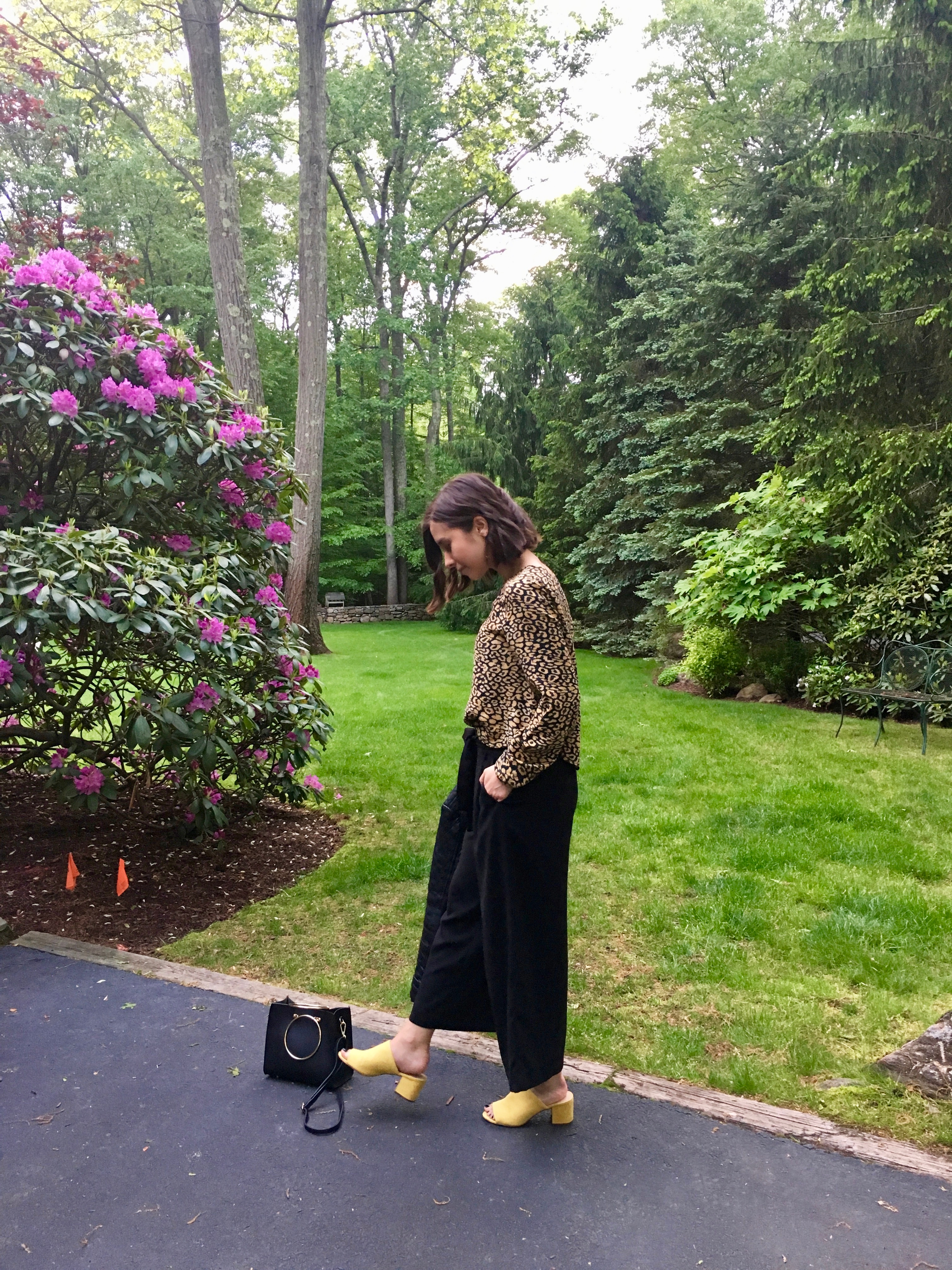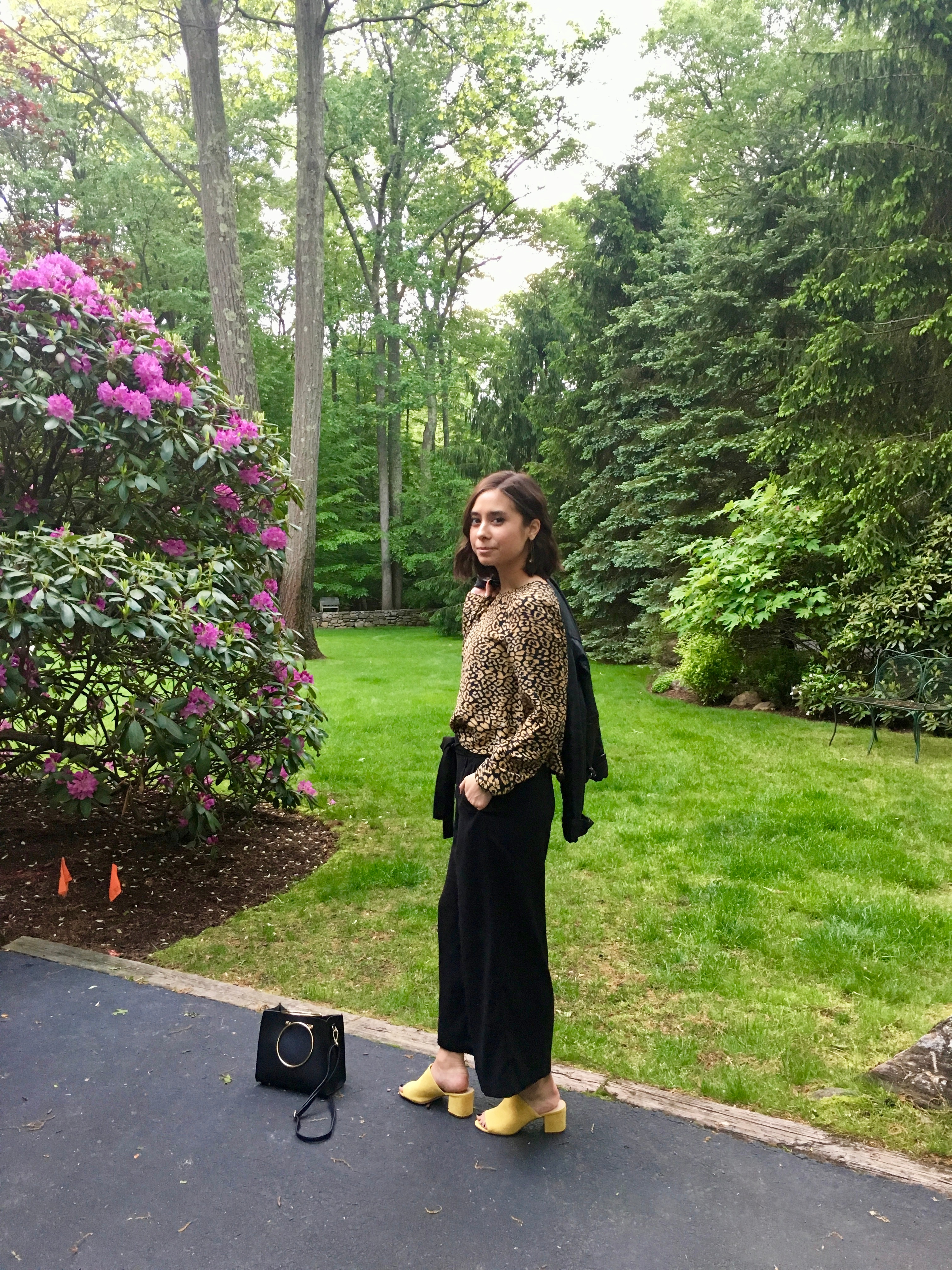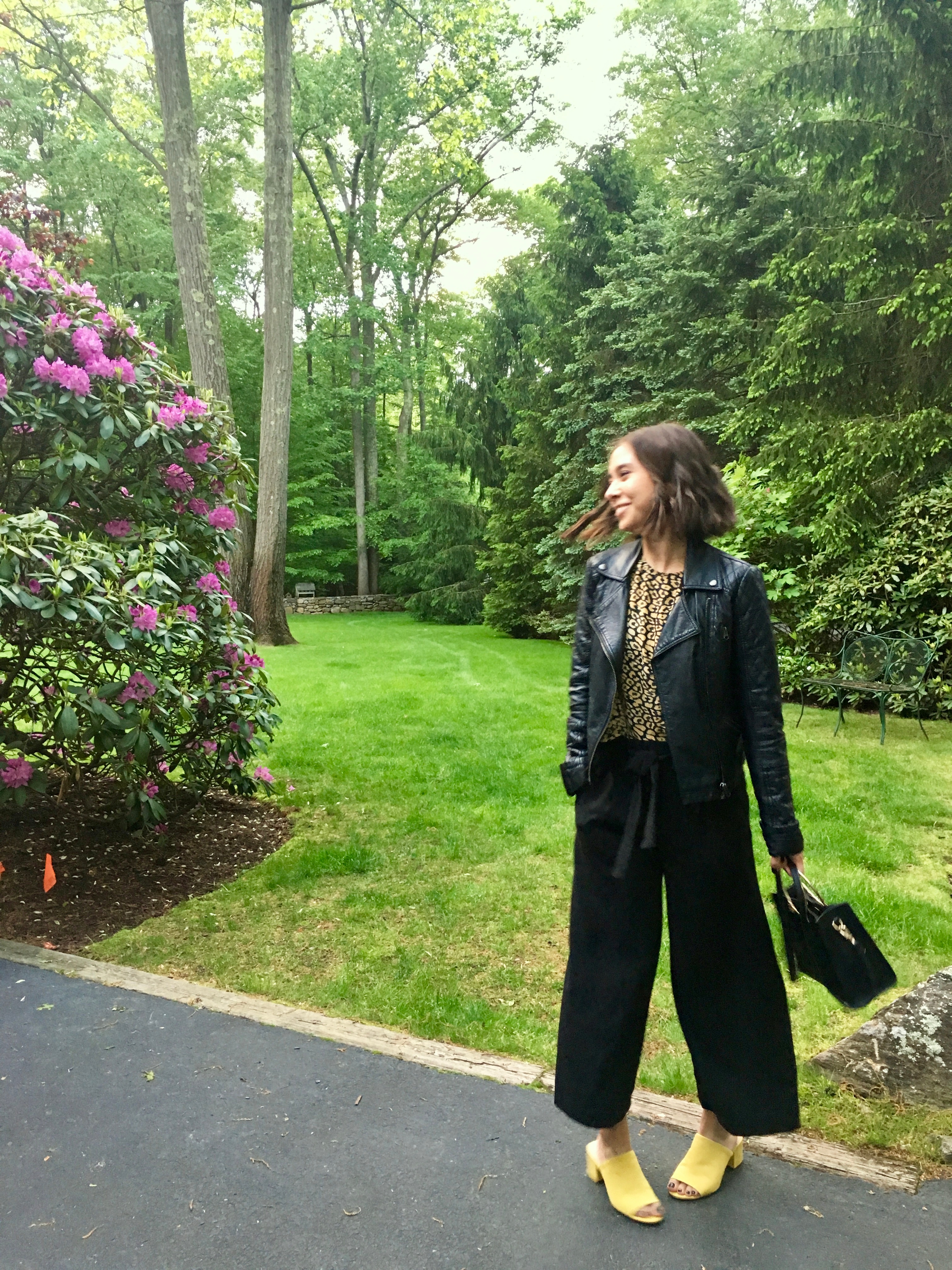 Jacket: Topshop
Blouse: Zara
Culottes: Zara
Mules: Forever 21
Purse: Forever 21
Earrings: Unknown, received as gift
Get the look: